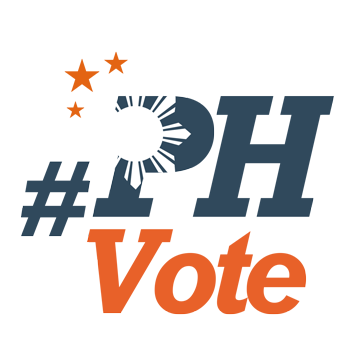 2
EXPLAINER: Why not bring the SOCE issue to the Supreme Court?

On October 2, 2015, the Commission on Elections (Comelec) promulgated Resolution Number 9991. It set the rules and regulations governing campaign finance and disclosure in connection with the May 9, 2016, national and local elections.
In the said resolution, the Commission explicitly set June 8, 2016, as the deadline for the filing of the Statements of Contributions and Expenditures (SOCEs).
Under Section 14 of Republic Act Number 7166, non-filing of SOCE bars winning candidates from assuming office:
No person elected to any public offices shall enter upon the duties of his office until he has filed the statement of contributions and expenditures herein required.
The same prohibition shall apply if the political party which nominated the winning candidate fails to file the statement required herein within the period prescribed by this Act.
While most of the winning candidates of the Liberal Party (LP) timely filed their SOCEs, the party itself failed to submit its own before the deadline. Instead, it sought a 14-day extension of the deadline.
Under Section 13 of Republic Act Number 7166, political parties are entitled to spend P5 for every voter, separately and independently from its candidates. For this election, the Liberal Party, by law, is entitled to spend almost P279 million (55,739,396 local and overseas registered voters x P5).
Without waiting for the Comelec's ruling on its request for an extension, the Liberal Party filed 6 days after the deadline or on June 14, 2016, declaring an expenditure of P214,097,372.73.

The Liberal Party's late filing raised questions of whether its winning candidates – including Vice President-elect Leni Robredo, senators-elect Frank Drilon, Joel Villanueva, Risa Hontiveros, Francis Pangilinan, Ralph Recto, and Leila de Lima and all its winning congressmen, governors, mayors, and other local elective officials – could still assume office.
This stems from the major changes in the campaign finance rules introduced by Comelec in late 2015. Section 2 of Resolution Number 9991 provides:
The 08 June 2016 deadline shall be final and non-extendible. Submissions beyond this period shall not be accepted. COMELEC Resolutions Nos. 9849 and 9873, Minute Resolutions Nos. 13-0775 and 13-0823 are hereby repealed, insofar as they allowed the belated submission, amendment and/or correction of campaign finance disclosure statements and reports and the imposition of late penalties for the 2013 National and Local Elections.
This is a complete turnaround from Comelec's policy during the 2013 elections. Previously, the Comelec, through Resolution Number 9873, set a yearlong grace period after elections. Candidates could belatedly submit their SOCEs from June 13, 2013, to June 30, 2014. Candidates who filed within that grace period were legally considered only to be "late" and not having "failed to file," thus still allowing them to assume office despite missing the deadline.
The new rule for the 2016 elections under Resolution Number 9991 removed the category of "late" SOCEs, treating all filing after the June 8 deadline as "having not filed."
This would mean that all the winning candidates who failed or those whose party failed to file their SOCEs on or before the June 8, 2016, cut-off can no longer assume office following Section 14 of Republic Act Number 7166, effectively forfeiting their seats.
With this, all winning LP candidates, including Vice President-elect Robredo, face that grave possibility of being barred from assuming office by June 30, 2016. Considering the significant number of winning candidates nominated by LP and by other political parties which also failed to file on time, this can trigger a major leadership issue in many national and local government posts.
Consequentially, it triggers practical issues. Will this mean that these offices be will now be declared vacant for the winners' failure to qualify? Will this trigger the rule on succession and even special elections in some cases?
Surprisingly, on June 16, 2016, with a very close vote of 3-4, the Comelec en banc voted to extend the deadline to June 30, abandoning its hard stance regarding the deadline.
While there are valid and reasonable grounds for Comelec en banc to change its mind, it makes you question how much thought the 4 commissioners who changed their minds gave in previously voting to keep the deadline. These complications are not that difficult to anticipate or foresee. Regardless of the actual motive for the commissioners' change in position on the issue, it inevitably invites public suspicion that the move was meant to accommodate the ruling Liberal Party.
Moreover, with this kind of volatility in policy making, how can the Comelec be ever expected to elevate its administrative rules to the level of respectability and acceptability? Surely, this will be damaging to Comelec's aggressive campaign to push for campaign finance reforms in the country for years.
Nevertheless, parties that are not content with this extension can still challenge its constitutionality before the Supreme Court or opt for quo warranto suits against those who benefitted from it.
Perhaps this can also open the debate on the constitutionality of imposing the filing of the SOCE as a condition for assumption to office. It can be argued that the filing of SOCE as regards national candidates – regardless of its desirability and importance – would be tantamount to an additional qualification or conditional requirement to assume a public office.
As held in SJS vs PDEA (GR Number 157870, November 3, 2008), adding a layer of qualification to the minimum set by the 1987 Constitution for elective constitutional offices (for example, president, vice president, senators, and members of the House of Representatives) is unconstitutional. This unconstitutionality extends to all unwarranted impositions of requirement or conditions to assumption of office not otherwise specified in the Constitution.
The definitive resolution of these issues by the Supreme Court is very important. It would prevent any confusion in the future. A strong campaign finance regulation would always be desirable, but the same should be imposed from a position of clarity and definiteness. – Rappler.com
Emil Marañon III is an election lawyer who served as chief of staff of retired Comelec Chairman Sixto Brillantes Jr. He is currently studying Human Rights, Conflict and Justice at SOAS, University of London, as a Chevening scholar.
Who won in the 2016 Philippine elections?
Check out the 2016 official election results through the link below:
Check out the 2016 unofficial election results for the national and local races through the links below
For live updates on the aftermath of the May 9 elections, check out our extensive
2016 Philippine elections
coverage!