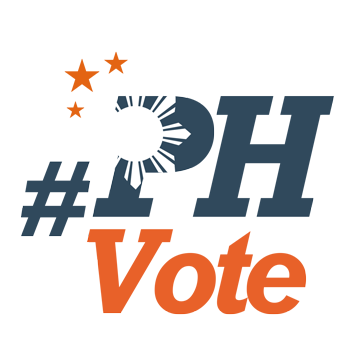 1
Gov't funds in campaign? DSWD ready for audit – Soliman

MANILA, Philippines – Outgoing Department of Social Welfare and Development (DSWD) Secretary Corazon "Dinky" Soliman urged critics to check the agency's liquidation reports to ensure that DSWD funds were not used for the campaign of the ruling Liberal Party (LP).
"We can take a look at all our liquidation reports," Soliman told reporters on Monday, June 20. "There is no such thing (misuse of funds). If there is, then show me the evidence."
Other political parties and leftists have accused the LP of misusing the funds of the Pantawid Pamilyang Pilipino Program (4Ps), among other government programs, during the campaign for the May polls.
The 4Ps, also known as the Conditional Cash Transfer (CCT) Program, is the flagship poverty reduction program of the current administration. It gives cash grants to 4.4 million poor households in exchange for parents ensuring that their kids are healthy and attending school.
During the campaign, Soliman had said that they received reports of some barangay captains threatening to delist 4Ps beneficiaries if they did not vote for certain candidates.
Back then, Soliman clarified that only officials from the regional and national offices of the DSWD – not local officials – can access the list of 4Ps beneficiaries.
'Duterte admin can check'
Soliman on Monday also said that the administration of President-elect Rodrigo Duterte "can look at all our books for DSWD."
"We do not have anything to hide. We [have used] it according to rules and regulations to help the poor," the DSWD chief added.
The Duterte camp previously accused the LP of using government funds to entice local officials to support its standard-bearer Manuel Roxas II.
The LP and Roxas have drawn flak for failing to meet the June 8 deadline for submitting their Statements of Contributions and Expenditures (SOCEs).
The LP eventually filed its SOCE 6 days late, while Roxas has yet to submit his.
The Commission on Elections (Comelec) en banc, in a 4-3 vote on June 16, decided to extend the deadline for SOCE submission to June 30.
This decision prompted Comelec Commissioner Christian Robert Lim to resign as head of the poll body's Campaign Finance Office (CFO). For Lim, the deadline extension is illegal.
Duterte's Partido Demokratiko Pilipino-Lakas ng Bayan (PDP-Laban) reportedly plans to challenge the Comelec's decision to extend the deadline. – Rappler.com
Who won in the 2016 Philippine elections?
Check out the 2016 official election results through the link below:
Check out the 2016 unofficial election results for the national and local races through the links below
For live updates on the aftermath of the May 9 elections, check out our extensive
2016 Philippine elections
coverage!