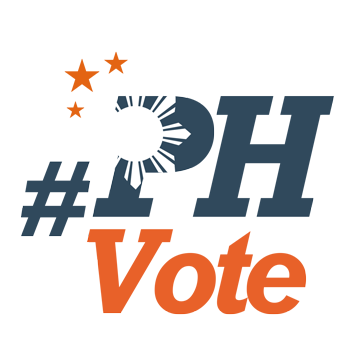 8
IN PHOTOS: Where Vice President Robredo will hold office

MANILA, Philippines – Vice President-elect Leni Robredo won't be holding office inside the Coconut Palace unlike her predecessor, Vice President Jejomar Binay.
Instead, Robredo will be taking over the newly-rehabilitated Quezon City "Executive House," a sprawling property in New Manila, Quezon City.
It's a structure that brings along with it a very interesting backstory.
Number 100 on 11th Street in New Manila, Quezon City, was once the address of the "Boracay Mansion," a controversial property linked to ousted president and convicted plunderer Joseph Estrada.
Said to have been built for Estrada's partner, Laarni Enriquez, it was the only one of the 17 properties discovered by investigative journalists in 2000 that was included in the plunder complaint against Estrada.


Originally valued at P86.7 million, the property was believed to have been purchased with funds from the Jose Velarde account associated with Estrada.
By March 2008, the two adjacent lots measuring 7,145 square meters were estimated to be worth at least P142.92 million.
Among its original amenities were a swimming pool that produced artificial waves, an air-conditioned gazebo, a water heater for the pool, expensive tiles and toilet fixtures.
The renovated "Executive House" was built over what little remained of the mansion.
The swimming pool that earned the property its name is long-gone.
By the end of June 2016, the address will be the home of the Office of the Vice President under Vice President-elect Leni Robredo. It's where she's expected to receive guests and entertain visitors.
The sprawling property has 5 rooms, 4 of which have their own shower and bath. Four of those bathrooms have bathtubs in them.
The building was, after all, initially designed to host the local government's visiting foreign dignitaries and businessmen.


The first floor contains huge rooms to hold meetings in, as well as several sitting areas for guests.
Huge paintings – one depicting the late dictator Ferdinand Marcos Sr as a soldier, and another portraying the Philippines' independence – hang on opposite sides of the foyer. Another painting in the main sitting area is by local celebrity Heart Evangelista, who happens to be the wife of defeated vice presidential candidate Senator Francis Escudero.



A grand staircase – a clear remnant of the old mansion – greets all those who enter the house.
Portraits of past and present Quezon City mayors hang on the columns surrounding the foyer – but not for long. When Robredo takes over, Quezon City Mayor Herbert Bautista expects portraits of vice presidents to hang in their place. – Rappler.com
Who won in the 2016 Philippine elections?
Check out the 2016 official election results through the link below:
Check out the 2016 unofficial election results for the national and local races through the links below
For live updates on the aftermath of the May 9 elections, check out our extensive
2016 Philippine elections
coverage!