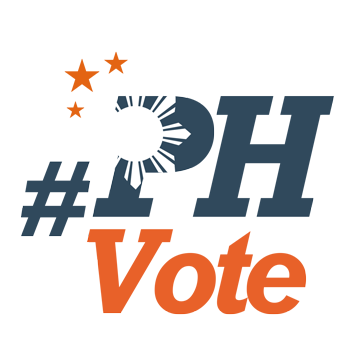 1
Roxas mom Judy is son's biggest campaign donor

MANILA, Philippines – Hailing from the old rich Araneta clan, Judy Araneta Roxas contributed the biggest amount to the campaign of her son, defeated presidential candidate Manuel "Mar" Roxas II.
The Liberal Party (LP) standard-bearer disclosed this in the delayed Statement of Contributions and Expenditures (SOCE) that he submitted to the Commission on Elections (Comelec) on Wednesday, June 22.
Roxas' SOCE showed that his mother donated P110 million ($2.36 million) for his campaign.
Referring to Judy Roxas, LP campaign spokesman Ibarra Gutierrez told reporters, "Siya 'yung highest contributor." (She was the highest contributor.)
Judy Roxas gave her donation in two tranches.
She donated P90 million ($1.93 million) on February 9, the official start of the campaign period, as the presidential bet's first donor. Judy Roxas, in fact, received her son's Receipt No. 001.
On May 2, Judy Roxas contributed another P20 million ($429,650) to her son.
'Not surprising'
Gutierrez said "bulk" of Roxas' contributors come from his relatives, such as the Aranetas and Ojedas.
He said this is "not surprising" because it is "well-established that his family has multiple businesses." He said Roxas' relatives have been running these "for decades."
Roxas on Wednesday submitted his SOCE by sending a truckload of documents to the Comelec.
Roxas' SOCE states that he received P469.29 million ($10.08 million) in contributions, and also shelled out P18.037 million ($387,650) in personal funds.
Roxas then spent P487.33 million ($10.48 million) during the campaign period.
"Each centavo of that entire P487 million is fully accounted for and evidenced by the documents here," Gutierrez said.
The original deadline for filing the SOCE was on June 8. The Comelec, however, extended the deadline to June 30 after an appeal from Roxas' party, LP, which also failed to meet the June 8 deadline.
This decision prompted Comelec Commissioner Christian Lim to quit his post as head of the Comelec Campaign Finance Office, which handles SOCEs. Lim cited the "policy shift" when it comes to the SOCE deadline. – Rappler.com
$1 = P46.52
Who won in the 2016 Philippine elections?
Check out the 2016 official election results through the link below:
Check out the 2016 unofficial election results for the national and local races through the links below
For live updates on the aftermath of the May 9 elections, check out our extensive
2016 Philippine elections
coverage!