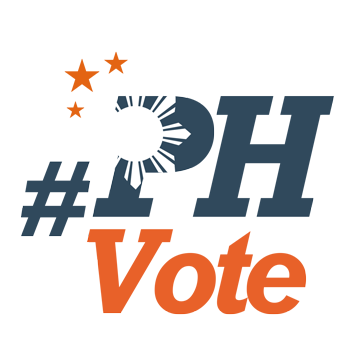 1
SC junks plea vs extended SOCE deadline

MANILA, Philippines – The Supreme Court on Tuesday, June 28, junked a petition against the Commission on Elections (Comelec) ruling to extend the deadline for filing Statements of Contributions and Expenditures (SOCEs) to June 30.
"Notably, petitioners failed to attach a duplicate original or certified true copy of the assailed Resolution along with the requisite number of copies required," the SC said in a resolution Tuesday.
The SC pointed out that the petitioners "merely submitted news reports in lieu of the required copy of the assailed Resolution."
The petition of lawyer Manuelito Luna, among others, "sought to strike down the Comelec's Resolution extending the deadline for the filing of the Statement of Contributions and Expenditures (SOCE) for having been issued with grave abuse of discretion," according to the High Court.
Luna filed this petition against the Comelec on June 20, after the poll body announced on June 16 that it voted in favor of a deadline extension.
The Comelec, however, promulgated Resolution No. 10147, which officially extended the SOCE deadline, only on June 23.
Extension requested by Roxas, LP
The SC said: "We remind petitioners that this Court cannot act upon a petition for certiorari that does not contain the assailed issuances and wholly relies upon printed news accounts. In sum, the failure of the instant Petition to comply with these basic requirements constitutes a sufficient reason for its dismissal."
The Comelec extended the deadline for SOCE filing upon the request of defeated presidential bet Manuel "Mar" Roxas II and the Liberal Party (LP). Roxas and the LP failed to submit their SOCEs on the original deadline – June 8. (READ: Roxas files SOCE, sends truckload of documents)
The LP's failure to submit its SOCE on the original June 8 deadline raised questions on whether the LP's candidates, including Vice President-elect Leni Robredo, can take office on June 30.
Section 14 of Republic Act 7166 states: "No person elected to any public offices shall enter upon the duties of his office until he has filed the statement of contributions and expenditures herein required."
Former Comelec chairman Sixto Brillantes Jr, however, said the late filing of SOCEs cannot prevent a candidate from taking office.
"It would be absurd to apply the Comelec rule that when a SOCE is not filed on time, the Comelec can refuse acceptance of the same, thereby forever preventing the elected official from performing his/her duties," Brillantes said. – Rappler.com
Who won in the 2016 Philippine elections?
Check out the 2016 official election results through the link below:
Check out the 2016 unofficial election results for the national and local races through the links below
For live updates on the aftermath of the May 9 elections, check out our extensive
2016 Philippine elections
coverage!