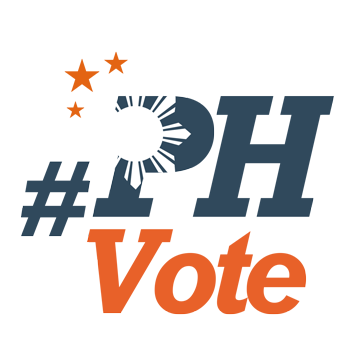 1
Pledges come in to cover Robredo's legal fees for Marcos protest

MANILA, Philippines (UPDATED) – Several supporters plan to donate money to Vice President Leni Robredo after she admitted that she is more worried about the legal fees she would face in the election protest filed by defeated vice presidential candidate Ferdinand "Bongbong" Marcos Jr.
"A lot of people were messaging me last night asking how they could donate," Harvey Keh of non-governmental organization Kaya Natin Movement for Good Governance and Ethical Leadership told Rappler in a phone interview on Thursday, August 4.
Kaya Natin was prompted by the queries to be the center for receiving pledges to prevent scammers from initiating calls for donations.
"We'll get the donation [and place it in our] account. We will account for it properly, give [them] a receipt and update them once we have given the funds to the VP's legal team," Keh said in a mix of English and Filipino.
There were also lawyers who were telling him they want to join Robredo's legal team pro-bono.
According to Keh, they feel obligated to help the Vice President in her legal battle because they were the ones who heavily campaigned for her to run.
Established by the late interior secretary Jesse Robredo, Kaya Natin had been very active in campaigning for its founder's widow in the May 2016 elections.
Another group who supported Robredo during her campaign is also willing to help with the Vice President's legal fees.
"The Samahang Tsinelas has been decommissioned. But we are studying options on assisting the VP," the group's lead convenor, political strategist Malou Tiquia, said in a text message.
Meanwhile, Edwin Lacierda, who served as spokesperson of former president Benigno Aquino III, called for donations late Wednesday evening, hours after Robredo's statement.
In his post with the hashtag #PisoParaKayLeni, Lacierda sought a P1 donation from those who voted for Robredo.
"There were 14,418,817 voters who played a role to ensure her victory in the VP race. If each one of us will donate a minimum of 1 peso to her legal defense fund, she would not have to worry about her case and she can focus on her job as Vice President," Lacierda wrote on Facebook.
As of early Thursday afternoon, his post has received over 2,700 likes and hundreds of comments, most of them positive.
Robredo's spokesperson Georgina Hernandez said the Vice President is grateful for her supporters' efforts but she does not want to force the people to give donations. Hernandez also said that their legal team is aware that Robredo is barred from accepting donations as a public official and so "they are looking into it."
Volunteers needed
Robredo's lawyer Romulo Macalintal earlier clarified that he is willing to continue representing the Vice President "with or without an attorney's fee."
But aside from the attorney's fee, facing an election protest entails other costs.
"We still have to pay the revisors who will be assigned to examine the ballot," the seasoned election lawyer told Rappler in a phone interview.
Marcos is calling for a recount of 39,221 clustered precincts in 25 provinces and 5 highly urbanized cities. Macalintal said a case like this usually takes 3 years, with an estimated cost of P20 million.
That is why he would suggest that they get volunteers to be the revisors.
"Sanay naman akong mag-train ng mga volunteers. Iyan naman ang ginagawa ko sa mga clients na hindi kayang magbayad," he said.
(I am used to training volunteers. That's what I do for clients who can't shell out money.) – Rappler.com
Who won in the 2016 Philippine elections?
Check out the 2016 official election results through the link below:
Check out the 2016 unofficial election results for the national and local races through the links below
For live updates on the aftermath of the May 9 elections, check out our extensive
2016 Philippine elections
coverage!