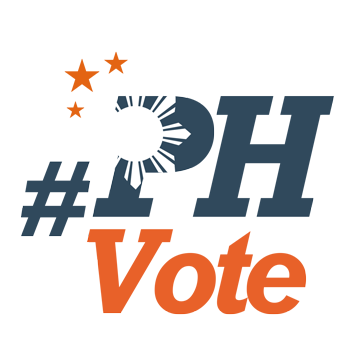 1
Comelec division junks ex-Bacolod mayor Puentevella's protest

BACOLOD CITY, Philippines – The Commission on Elections (Comelec) First Division dismissed the election protest filed by former Bacolod mayor Monico Puentevella against his longtime archrival, Mayor Evelio Leonardia, saying he failed to show proof of fraud.
Puentevella lost his reelection bid against Leonardia last May, getting 97,993 votes to Leonardia's 120,231 votes.
Puentevella then filed an election protest before the Comelec's Electoral Contests Adjudication Department to seek a manual recount of votes.
But in its resolution dated Thursday, August 18, the Comelec First Division said Puentevella's protest was "based merely on his own suspicions" and he did not provide details of specific anomalous acts or irregularities.
"Without listing the actual facts or omissions that constitute election fraud or irregularity, the protestant aimed his sights on possibilities that the results transmitted and canvassed are not reflective of the results of the elections indicated in the paper ballots," the resolution read.
Puentevella had said that he was unable to personally see how the ballots were tallied.
But the Comelec First Division pointed out that the the counting, tabulation, and computation of the total votes cast are automated, as stated under Republic Act No. 9369.
The former Bacolod mayor also complained about the proclamation of winners, saying it was based solely on electronically transmitted election results.
The Comelec First Division noted, however, that this is allowed under the law.
"As the law itself decrees that the election returns transmitted electronically shall be considered as official election results and shall be used as the basis for the canvassing of votes and the proclamation of a candidate, the protestant's allegation then cannot be considered as election fraud or irregularity," it said.
Puentevella also questioned the voter turnout.
"Unusual and unexplained number of votes, high voter turnout, etc are, in themselves, not indicative or reflective of election fraud or irregularities. It is only when these are caused by specific election fraud, anomalies or irregularities that the same may be constitutive of manual recount," the Comelec First Division said.
The resolution also stated that granting Puentevella's demand for a manual recount would be similar to letting "fishing expeditions and baseless protests" prosper, and would open "the floodgates of frivolous and sham election protests."
The resolution was signed by Comelec First Division Presiding Commissioner Christian Robert Lim and Commissioner Luie Tito Guia. The third member of the division, Commissioner Rowena Guanzon, inhibited herself from the case since she is a Negrense. – Rappler.com
Who won in the 2016 Philippine elections?
Check out the 2016 official election results through the link below:
Check out the 2016 unofficial election results for the national and local races through the links below
For live updates on the aftermath of the May 9 elections, check out our extensive
2016 Philippine elections
coverage!