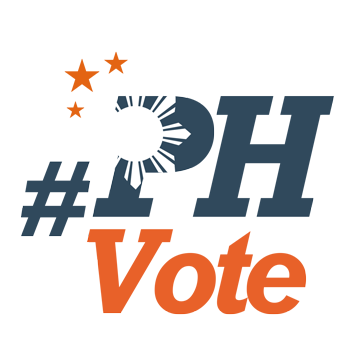 1
Comelec junks protest vs Makati Mayor Abby Binay

MANILA, Philippines – The Commission on Elections (Comelec) has junked the election protest filed by defeated mayoral bet Romulo "Kid" Peña Jr against Makati City Mayor Abigail "Abby" Binay Campos.
Peña, former acting mayor of Makati City, alleged electoral fraud and vote buying to favor his rival, Binay, in the mayoral race.
In an order dated September 20, however, the Comelec First Division said Peña "failed to indicate a detailed specification of the acts or omissions complained of showing the electoral fraud, anomalies, or irregularities in the protested precincts."
For one, the Comelec First Division said, Peña "did not indicate the particular precincts" where vote-counting machines wrongly scanned the ballots.
On top of this, Peña's use "of phrases like 'numerous instances,' 'in some instances,' 'in one instance,' etc, reflects that these statements of irregularities are broad and general in description, which the rules do not allow."
The Comelec First Division explained, "The rule on specificity of the acts or omissions detailing electoral fraud or irregularity is purposely crafted to prevent the tendency of prolonging or delaying election protests, which casts doubt on the validity of the proclamation of the elected officials."
"The protestant did not show the required specific cause why this election protest must continue," the poll commissioners added.
'Unnecessary delay'
At the same time, the Comelec First Division chastised Peña for filing two versions of the same protest.
"The Comelec (First Division) sternly reminds the protestant that this incident, whether intentional or not, has caused the unnecessary delay in the resolution of the case," they said.
The Comelec First Division is composed of Commissioner Christian Robert Lim, as the presiding commissioner, and Commissioners Luie Guia and Rowena Guanzon as members.
In a statement on Friday, September 23, Binay lawyer Daniel Subido said the Makati City mayor is thanking the Comelec "for seeing the protest filed by Peña for what it is, a sham pleading filed by a losing candidate who could not accept the reality of being soundly rejected by the Makati citizenry."
Peña lost by 18,000 votes to Binay, heir to the political dynasty built by her father, former vice president Jejomar Binay, in Makati City.
Peña served as Makati City acting mayor in 2015 after the Ombudsman suspended then Makati mayor Jejomar Erwin Binay Jr.
Binay Jr is the incumbent mayor's brother. – Rappler.com
Who won in the 2016 Philippine elections?
Check out the 2016 official election results through the link below:
Check out the 2016 unofficial election results for the national and local races through the links below
For live updates on the aftermath of the May 9 elections, check out our extensive
2016 Philippine elections
coverage!