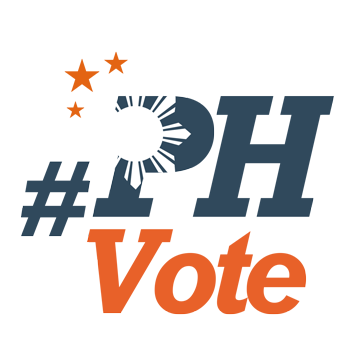 1
Grace Poe: I'm a natural born Filipino citizen

MANILA, Philippines – "Ako ay isang natural born citizen," Senator Grace Poe said on Monday, May 18.
One of the survey frontrunners in the 2016 presidential race, Poe responded to reports that supporters of both the administration and opposition parties are preparing cases to raise the possibility that she is not a natural-born Filipino, a constitutional requirement for running for president.
Poe admitted that she used to hold dual citizenship but stressed she renounced her US citizenship before she joined government. This reverts her citizenship to a natural born Filipino, she said.
"Ang dual citizenship law na sinulat mismo nina Senator Franklin Drilon at ng iba pa nating kasama dito – kung ano man ang iyong citizenship prior to your dual citizenship status, kapag na-renounce mo iyon, you will revert back to your original status – which is natural born," she said.
(The dual citizenship law which was co-authored by Senator Franklin Drilon and my other colleagues here says: Whatever your citizenship prior to your dual citizenship – once you renounce it...you will revert back to your original status, which is natural born.)
Poe, as widely known, is a foundling in Iloilo, later adopted by actors Fernando Poe Jr and Susan Roces. This narrative turned into a TV drama episode at the height of the 2013 senatorial elections, which Poe topped.

"The definition of a natural born citizen presumes that at least one natural parent is a Filipino. We cannot presume that in her case," a lawyer told Rappler said in pointing out possible grounds for questioning her citizenship. "A foundling just adopts the citizenship of the parents. The real parents are not known, especially in her case, where her looks can have a different racial origin."
The citizenship issue was also raised against her father when he ran for president in 2004. According to complainants, Fernando Poe Jr was an illegitimate child (he was born before his parents were married), and therefore took the citizenship of his American mother.
The Supreme Court ruled in FPJ's favor, saying that when his father acknowledged paternity, Fernando Poe automatically assumed the citizenship of his father, a Filipino. – Rappler.com
Who won in the 2016 Philippine elections?
Check out the 2016 official election results through the link below:
Check out the 2016 unofficial election results for the national and local races through the links below
For live updates on the aftermath of the May 9 elections, check out our extensive
2016 Philippine elections
coverage!