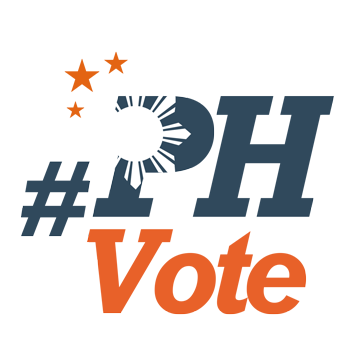 1
Duterte: 'Am I the death squad? True'

DAVAO CITY, Philippines – Davao City Mayor Rodrigo Duterte, said to be eyeing a presidential run in 2016, continues to talk tough amid persistent allegations that he's behind extra-judicial executions in his city.
"Am I the death squad? True. That is true," Duterte said on his regular local TV show Gikan sa Masa, Para sa Masa last Sunday, May 24.
But Duterte stressed that his statement on the so-called Davao death squad was his way of challenging his critics and human rights groups to directly file charges against him in Davao City.
"Alam mo [kung] bakit? Gusto ko silang pumunta dito. There's no need for you to go to the Ombudsman. There is no requirement that you go to the human rights. File directly in court. Then I'll place you under oath. Just execute an affidavit," Duterte said.
Duterte, who is known as the country's The Punisher, said that he will personally cross-examine his accusers – should that time come.
In the past, Duterte has also made similar "admissions" but would clarify later that he was teasing.
Known for his iron-fist approach to criminality, Duterte has been accused by human rights groups of ordering the summary execution of suspected criminals in the city. (WATCH: Rappler Talk: Human Rights Watch on Duterte and the death squads in Davao)
This issue is now being raised against him as business people, Davao residents and several sectors encourage him to run for president in 2016.
Duterte earlier said his administration's fight against illegal drugs in the last 20 years was both to protect young people from becoming drug abusers and from becoming victims of drug addicts.
On Sunday, he threatened criminals anew: "Kapag naging presidente ako, magtago na kayo. Yang 1,000 it will reach 50,000. I would kill all of you who make the lives of Filipinos miserable." (If I become president, hide. That number [of killed] 1,000 will reach 50,000.)
"Ipapatay ko talaga kayo. Manalo ako dahil sa breakdown in law and order. I do not want to commit a crime. But if by chance per chance God will place me there magbantay kayo kasi yang 1,000 maging 100,000. Dyan mo makikita na tataba ang isda sa Manila Bay. Dyan ko kayo itapon," Duterte added. (I will have you killed. I will win because of the breakdown of law and order...If I win then beware. The fish in Manila Bay will get fat. I will throw you there.)
Thus, he said, he's appealing to his supporters to stop pushing for him to run for president.
"I don't want to be president. I don't want to kill people. So don't elect me as president," Duterte said.
The mayor has been doing the rounds in the country, and among those who have pledged to support his presidential campaign are big businessmen in Mindanao and retired police and military officers.
Duterte placed 3rd in the latest survey on possible presidential contenders preferred by voters. It was the first time his name was included in the polls, and he tied with the very popular former President Joseph Estrada.
But he has said that if it were up to him, he would rather retire in 2016.
Last week, he was in Hong Kong where he spoke before thousands of Overseas Filipino Workers. – Karlos Manlupig/Rappler.com
Who won in the 2016 Philippine elections?
Check out the 2016 official election results through the link below:
Check out the 2016 unofficial election results for the national and local races through the links below
For live updates on the aftermath of the May 9 elections, check out our extensive
2016 Philippine elections
coverage!