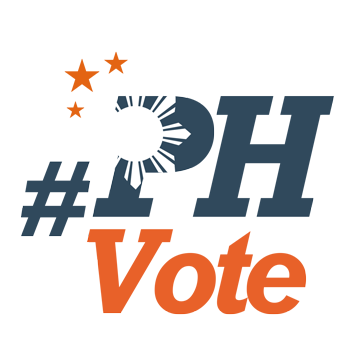 1
In Negros, Roxas mom campaigns for son

BACOLOD CITY, Philippines – While Interior Secretary Manual Roxas II has yet to confirm his presidential bid in 2016, his mother has started campaigning for him in their bailiwick.
Judy Araneta Roxas, who hails from Bago City, Negros Occidental, hosted a dinner for local officials at their ancestral home in the city on Saturday evening, May 30.
"Let's not doubt in helping Mar get a seat in Malacañang. He can help Negros," Judy told the 260 guests led by Negros Occidental Governor Alfredo Marañon Jr.
"Like what the governor had said, I think we all want our own to be in the Malacañang," she said, as the Negrenses applauded her.
"We want someone who has ambition and dream for Negros, which you also want," she added.
Pressed by the media on their readiness for Roxas' presidential bid in 2016, their matriarch said, "All the way."
For his part, Marañon, a staunch supporter of Roxas, said the gathering had crossed party lines. "Even if we have different political parties, we only want one thing – to put a Negrosanon in Malacañang."
This is an opportunity of a lifetime, he said. "I appeal to all of you leaders. Convince your friends, relatives, and loved ones all over the country to vote for Mar."
'Every candidate has winnability'
The governor emphasized that Roxas is untainted and that he faces no graft and corruption issues. He said Roxas' critics can only say he "is strict and suplado (snobbish)." (READ: How do you solve a problem like Mar Roxas?)
He added he is optimistic that support for Roxas will snowball by election time.
Marañon had guaranteed that Roxas will have an overwhelming win in Negros Occidental should he run for president.
Negros Occidental is among the country's vote-richest provinces, with more than 1.5 million registered voters.
Meanwhile, Negros Occidental 3rd district Representative Alfredo Abelardo Benitez, provincial chairman of Liberal Party (LP), said he doesn't know when President Benigno Aquino III will announce if Roxas will be the standard bearer of the ruling LP. (READ: Aquino on 2016: Roxas is 'top of the list' but...)
Asked on Roxas' winnability, Benitez said: "Every candidate has winnability. They won't run if they don't believe there's winnability."
He said that he will support Roxas if he runs for president "until I change my party affiliation."
He also laughed off reports that he will allegedly support Vice President Jejomar Binay's presidential bid. "That's chismis (gossip)."
He said that he has no plans to change parties, and said it is "not on the horizon." "I'm comfortable where I am now." – Rappler.com
Who won in the 2016 Philippine elections?
Check out the 2016 official election results through the link below:
Check out the 2016 unofficial election results for the national and local races through the links below
For live updates on the aftermath of the May 9 elections, check out our extensive
2016 Philippine elections
coverage!