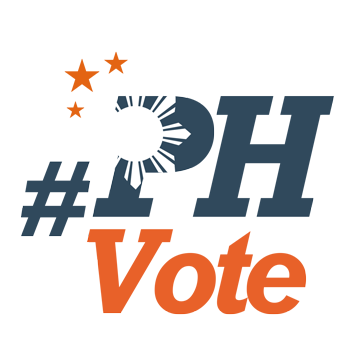 1
Binay camp: Poe not qualified to run for president or VP

MANILA, Philippines (UPDATED) – The opposition United Nationalist Alliance (UNA), political party of Vice President Jejomar Binay, released a document on Tuesday, June 2, allegedly showing that Senator Grace Poe is not qualified to run for president or vice president in the 2016 elections.
In a press conference at the House of Representatives, Navotas Representative Tobias Tiangco presented a copy of Poe's certificate of candidacy for the previous mid-term elections. It showed that as of May 13, 2013, she had resided in the country for 6 years and 6 months.
This would mean that Poe would have lived in the Philippines for 9 years and 6 months by the May 2016 elections. Tiangco said this falls short of the required minimum of 10 years under the Constitution.
Article VII, Section 2 of the Constitution states that an individual may run for president or vice president if he or she is:
a natural born Filipino
a registered voter
must be able to read and write
40 years of age at the day of the election
must have resided in the Philippines ten years before the election is held
"If honesty is so important to her, why is she not honest enough to tell us that she is not qualified to run for president or even vice president for 2016?" Tiangco said.
Tiangco, secretary general of UNA, was referring to Poe's tirades against the Vice President Jejomar Binay.
Poe signed the Senate report recommending plunder charges against Binay.
The neophyte senator earlier took a swipe against the Vice President, saying that honesty should be the standard for higher posts rather than length of service.
Asked why Binay even considered Poe to be his running mate if UNA knew that she was not qualified, Tiangco said Binay was just being "polite."
"She was never offered. VP Binay was asked if she was being considered so he answered," Tiangco said. (READ: Binay on his VP: 'Considering' not same as 'offering')
Binay was the campaign manager when Poe's father, actor Fernando Poe Jr, ran for president but lost in 2004.
A latest survey conducted by Laylo Research Strategies – commissioned by The Standard – showed that Binay registered only a slim and precarious lead over neophyte senator Grace Poe.
The doctrine of animus revertendi
In a Facebook post, Ateneo School of Government Dean Antonio La Viña underscored the flaws in Tiangco's revelations, quipping that "somebody forgot his constitutional law."
La Viña said the "settled doctrine" of animus revertendi applies in Poe's case. Animus revertendi is a Latin phrase that means "with the intention to return."
"The intention to return to your place of origin is the basis of residence, and not actual, physical residence," La Viña told Rappler in a text message.
Critics earlier brought up the issue over Poe's citizenship, which the senator dismissed.
Poe said she used to hold dual citizenship but she was born in the Philippines and renounced her US citizenship before joining government. – Rappler.com
Who won in the 2016 Philippine elections?
Check out the 2016 official election results through the link below:
Check out the 2016 unofficial election results for the national and local races through the links below
For live updates on the aftermath of the May 9 elections, check out our extensive
2016 Philippine elections
coverage!