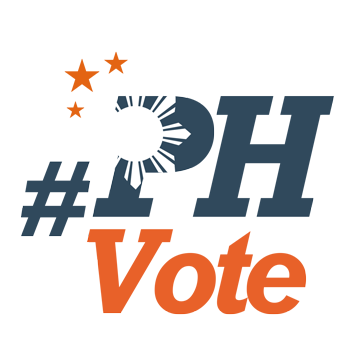 1
Grace Poe on residency: I have been in PH since 2005

MANILA, Philippines – Senator Grace Poe on Wednesday, June 3, denied allegations made by an opposition spokesperson that she is not qualified to run for a higher post in the 2016 elections because of residency issues.
"Hindi po totoo na hindi ako kwalipikado. Kwalipikado po ako pero hindi pa po ako kandidato," Poe told reporters in the Senate. (It is not true that I am not qualified. I am qualified, but I am not yet a candidate.)
On Tuesday Navotas Representative Tobias Tiangco cited Poe's certificate of candidacy (COC) in the 2013 senatorial elections, where she wrote that she had been a resident in the Philippines for the period of only 6 years and 6 months.
Based on Tiangco's computation, Poe will not meet by May 2016 the 10-year residency requirement for candidates running for president or vice president.
Poe admitted she erred in her COC in 2010. "Hindi nga ako abodgado at teknikalidad po ang sinasabi nila," Poe said. (I am not a lawyer and what they are raising is a technicality.)
She returned to the Philippines from the United States in 2004, when her father, actor Fernando Poe Jr, died. Six months before that, the father lost to Gloria Macapagal-Arroyo in a presidential election that was marred by allegations of systematic fraud.
Poe has since decided to live in the Philippines and renounce her dual citizenship.
But when she filled out her COC, she started counting from April 2006, when she sold her house in the US, until October 2012, when she filed the election document.
"[The COC says] before May. That is any month. I thought to err on the side of prudence. It's the day of my actual filing to show that I was eligible first for the Senate, and if ever, sa darating na panahon kung matuloy man, ay talagang lagpas pa sa kinakailangan," Poe said. (In the future, if [seeking higher office] will push through, I will have than enough residency.)
She said she has been living in the Philippines since January or February 2005 and she enrolled her children in Philippine schools later that year.
Some legal experts have dismissed the grounds that Tiangco cited for Poe's disqualification. They cited the case of Imelda Romualdez Marcos versus the Commission on Elections, which states: "It is the fact of residence, not a statement in a certificate of candidacy which ought to be decisive in determining whether or not an individual has satisfied the constitution's residency qualification requirement."
Others argue she has been a resident of the country since she was born. – Rappler.com
Who won in the 2016 Philippine elections?
Check out the 2016 official election results through the link below:
Check out the 2016 unofficial election results for the national and local races through the links below
For live updates on the aftermath of the May 9 elections, check out our extensive
2016 Philippine elections
coverage!