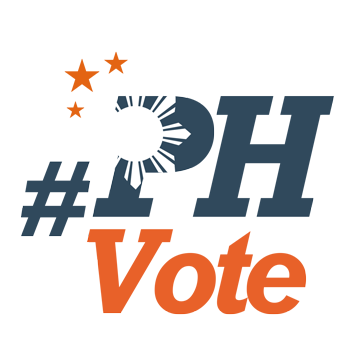 2
Fil-Am supporters start fundraising for Duterte

DAVAO CITY, Philippines – Supporters based in the United States have started raising funds to support the campaign of Davao City Mayor Rodrigo Duterte if ever he decides to run for president.
Former North Cotabato governor Emmanuel Piñol said Filipino Americans have started a group and launched the "dollar for the presidency" campaign to urge Duterte to run.
The fundraising campaign was inspired by the "piso para sa presidente" launched by the Moro community and religious leaders in Cotabato City last week, Piñol explained.
He said that Manny Pacquiao's Los Angeles-based publicist and sportswriter Winchell Campos is presently the coordinator of the movement in the US.
"Many Filipinos in the US believe that the style of leadership and incorruptibility of Rody Duterte is what our country needs to bring back the days of glory," said Campos.
Campos added that Duterte inspires Filipinos who are now working in other countries, and that his presidency will give them a chance to come back home.
Rebuild the country

"We hope that under his presidency, all bright and talented Filipinos now working overseas would be given the opportunity to come home and help rebuild the Philippines," Campos said.
Campos explained that they will start to go around communities with a significant presence of Filipinos in the US to ask for support and financial donations.
"From California, we will move to other states with huge Filipino communities and get them to support Duterte not only with modest financial contributions but also to ask relatives back home in the Philippines to join the crusade for a better country," Campos said.
Similar movements have also started in West Covina and Carson City in California, Campos shared.
Gathering support

Piñol said real estate businesswoman Charlotte Macasarte has also gathered the Filipino American business community in the Bay Area to help support the movement.
According to him, Macasarte claimed Duterte is the first cousin of her grandmother.
The former governor, who is one of the primary movers of the Duterte for president movement, said similar campaigns have also started in the city of Salinas and in New York City.
The mayor, who is being egged by his supporters to run for president in 2016, is presently going around the country, even going to Hong Kong for his "listening tours". The engagements, which are supposedly a campaign for federalism, consistently transformed into a gathering of people and groups calling for his presidential candidacy.

Showing mastery of political doublespeak, Duterte has denied having plans to seek the presidency in 2016.
He said he wants to retire after his term next year, but continues to say "if I become president" during his listening tours. He ranked third in a Pulse Asia survey of presidential preferences, tied with former president Joseph Estrada, and next only to Vice President Jejomar Binay and Senator Grace Poe.
Recently, television and radio ads started airing all over the country but Duterte explained they were planned and funded by businessmen and friends in Manila who are are tired of getting targeted and threatened by kidnappers and criminals.
"I only did it to please them," Duterte said, and likewise declared he does not covet the presidency. – Rappler.com
Who won in the 2016 Philippine elections?
Check out the 2016 official election results through the link below:
Check out the 2016 unofficial election results for the national and local races through the links below
For live updates on the aftermath of the May 9 elections, check out our extensive
2016 Philippine elections
coverage!