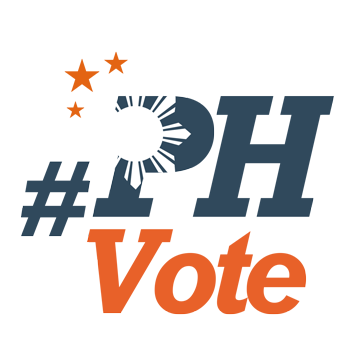 1
In Iloilo, Grace Poe finds new clues to real parents

ILOILO, Philippines – While family friends, would-be political foes, and allies thrashed it out in Metro Manila, Senator Grace Poe took a trip away from the chaos – to her home province.
For a few hours on Friday, June 5, Poe went around Iloilo City to meet distant relatives, family friends, and her family's former house help to form a better picture of her past and, possibly, her future.
Poe was abandoned when she was a baby, left behind just outside the Jaro Cathedral in Iloilo City. It's a part of her life that's being used against her now that she is fast rising as contender in the 2016 presidential elections.
One political camp, the United Nationalist Alliance of Vice President Jejomar Binay, is saying that if one of Poe's biological parents turns out to be a foreign citizen, then she doesn't meet the constitutional requirement of a president or vice president being a natural-born Filipino.
During the short but "emotional" visit here Friday, Poe may have found a few more clues to the identity of her biological parents.
While these information were far from forming a complete picture of her past, the senator told her friends and the relatives of her adoptive mother Susan Roces in Iloilo that they are free to talk about what they know or may find out about her roots.
"Gusto ko ma-assure yung mga kasama ko dito [na] p'wede magsalita, sabihin 'nyo 'yung mga nalalaman, dahil lahat ng ating mga kababayan gusto malaman kung ano ang totoo. Siyempre they were protective of my privacy, siyempre nag-iingat sila," Poe told reporters when asked why she was in her hometown.
(I wanted to assure my friends here that they are free to talk, to say what they know, because our countrymen just want to know the truth. Of course, my friends were protective of my privacy, they are very careful.)
Decades of questions
Poe's story is one that could rival the best telenovelas.
She was born in Iloilo to parents whom she has yet to really identify. She was abandoned at the Jaro cathedral, taken in by a wealthy, single woman, until she was eventually legally adopted by two of Philippine cinema's biggest names.
When she got married and had her own children, Poe lived in the United States, returning to the Philippines temporarily in 2004 to campaign for her adoptive father, Fernando Poe Jr, who was running for president. She left for the US when her father lost, but returned again – permanently this time – in December that year, when her father died.
In 2013, she surprised many when she topped the senatorial race in 2013. Now, she's doing well in early presidential preference surveys for 2016.
The search for her biological parents has always been an issue for Poe, even before she became a public figure. It was a question that haunted her as she grew up, got married, and eventually had children of her own.
"Whatever I'm telling people is what I've heard over the years. But now, it's already reached a point where it's not only me who's curious, the country is curious to find out who they are," she said.
Poe explained that her birth certificate is based on two other documents: a court order prompted by her parents' move to legally adopt her, and a foundling certificate. Her birth certificate bears the names of her adoptive parents and the court case number.
DNA tests offered
On Friday, Poe said she "discovered" at least one new "theory" about her origins: that the man who signed her foundling certificate – a certain Edgaro Militar – was, in fact, her biological father.
Iloilo Mayor Jed Mabilog, a distant relative of Poe's adoptive mother Susan Roces, confirmed as much, but based this only on stories that he had heard from other people. The Poe family's former house help had the same version of the story.
It's a version counter to what Poe heard from her "Manang Sayong," who says Militar only signed the document because he was present when the documents were being arranged.
"They have conflicting stories. And, until now, there's a rumor that they're trying to protect a woman whose identify they don't want revealed," said Poe, perhaps referring to her biological mother.
Militar's children, said Poe, offered to undergo DNA tests to cross-check with Poe's own DNA, but the senator said she was still "thinking about it."
Her adoptive mother has an anecdote that hints at the possibility of Poe being the daughter of a Militar – either Edgardo or his brother,Emil. The two visited the Poes in the 1990s and were looking for Grace.
"'Yung iyak daw ng pamilya tuwing pinag-uusapan ako, sabi niya, 'Nararamdaman ko parang isa talaga sa kanila,'" said Poe, recalling Susan Roces' stories. (The way they cried whenever they talked about me made my mother say, "I really think it's one of them.")
"Parang ito napakabigat sa kalooban nila to give me up, but then they realized the situation, hindi naman sila maykaya, hindi naman sila mayaman, so sabi ni Mama, 'Nagdududa talaga ako.' Pero hanggang doon lang because nobody has come forward," added Poe, quoting Roces.
(When she spoke to them, it seemed like it was very difficult decision, to give me up, but they realized the situation, they're not rich, so my mother said, "I really have my suspicions." But they remain mere suspicions because nobody has come forward.)
She does not know where exactly in the Jaro cathedral she was left behind many years ago, but Poe said the visit was "emotional." During her quick trip, she spoke to the resident priest, who said he was familiar with the stories about Poe's past.
But he was also the bearer of bad news: a sacristan in the cathedral when Poe was a baby passed away two weeks ago.
Bigger purpose
The goal now, Poe said, is not to find her biological parents. Doing so would only be a "bonus," she told reporters.
"I think there's a bigger purpose to this, whether I find my real parents or not, the purpose is to fight for the equal rights of children. Because I don't think that you should discriminate based on the circumstance of birth," she said.
It's a fight Poe takes personally, not only because it threatens to derail a presidential bid that she hasn't even launched yet but because it is now about the rights of a child.
"The government has a parens patriae principle. If a child was abandoned or abused, the state takes care of the child, and child will take the citizenship of the state that will adopt him. If you take a child in, would you say, 'This child gets these opportunities while thing child only gets this much.' You can't, right?
"If you're a parent, you treat all your children equally. You cannot discriminate…[in that], 'You're just a foundling, therefore, your opportunities and rights are limited,'" Poe told reporters.
Political color
The significance of Poe's visit to Iloilo, the bailiwick of Liberal Party stalwarts Senate President Franklin Drilon and presumptive standard-bearer Manuel Roxas II, is not lost on many.
But Poe told reporters that she has long been going around the country. "Maybe you didn't notice then because now you're paying closer attention to me." She admitted, however, that her travels around the Philippines are "more frequent" now.
"It's part of the discernment, kasi nakikita mo ang kabuuan din ng pangangailangan ng ating bayan. Nakikita mo napag-iiwanan ang sektor ng agrikultura, nakikita mo na maraming p'wedeng gawin sa local government units. Hindi ka 'yung nakakulong lang sa air-conditioned halls of the Senate," she said.
(It's part of the discernment because you see the bigger picture, the needs of our countrymen. You see how the agriculture sector has been left behind, the potential of local government units. It's different from being stuck in the air-conditioned halls of the Senate.)
Although the Liberal Party is adamant in fielding its own come 2016, some of its members have been pushing for Poe to be its standard-bearer. Roxas, meanwhile, has met with Poe in hopes of wooing her to be his running mate in 2016.
Poe has also been "offered" by the Binay camp to run as vice president, but the senator shot it down almost immediately.
She said she has yet to decide on her plans for 2016.
Grace Poe has to put a face to the biological parents she's looked for all her life, but even as she dodged eligibility issues, she hopes other adoptees and foundlings find in her someone who will stand up for their rights. – Rappler.com
Who won in the 2016 Philippine elections?
Check out the 2016 official election results through the link below:
Check out the 2016 unofficial election results for the national and local races through the links below
For live updates on the aftermath of the May 9 elections, check out our extensive
2016 Philippine elections
coverage!