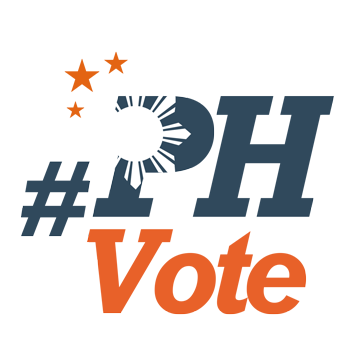 1
Senate a fallback for presidential wannabe Lacson

MANILA, Philippines – Former senator Panfilo Lacson said he will pursue the presidency in 2016 if he gets a double digit rating in the next survey. Otherwise, he said, he may just opt to return to the Senate.
"A double-digit rating in the next pre-election survey may make me pursue the presidency," Lacson told ABS-CBN News Channel's (ANC) Beyond Politics Tuesday night, June 9.
"I do not want to lose, or back out, a second time," he added.
The March survey of Pulse Asia and Social Weather Stations both show Lacson registering a low 1% preference among voters nationwide. Vice President Jejomar Binay and Senator Grace Poe have consistently topped the polls.
In the same March poll of Pulse Asia, Lacson, along with Senator Vicente "Tito" Sotto, topped the list of senatorial preferences. While Sotto got a 59.3% rating, Lacson got a close 58.3%. In the November 2014 poll, Lacson also ranked second to Sotto, getting 52.9% compared to Sotto's 54.7%.
If he pursues a presidential bid, however, Lacson said he will run as an independent.
"If I would not pursue the presidency, maybe mas praktikal sa akin bumalik sa (it may be more practical to return to the) Senate. Mukhang mas madali mangampanya (The campaign might be easier)," he added.
Lacson also joined the 2004 presidential race. "(The presidency) is a calling. I could've been a good president had I won in 2004. I knew exactly what I would do," he told ANC.
Primacy of media
It's not easy to win the presidential race, Lacson said, noting how campaigns have shifted toward the primacy of mainstream media and social media.
"If you don't expose yourself, maiiwan ka sa kangkungan (you will be left out in the vegetable patch)," he said.
"Let's face it, everybody is campaigning early," he added.
Mainstream media, he said, is "complicated" and "competition is stiff." He lamented how only controversial personalities get the media mileage.
He said social media, on the other hand, is easier to manage. But it can also be "uncontrollable" because of trolls fielded by opposing camps.
Lacson sought to be more high profile when he was appointed to lead the rehabilitation of communities destroyed by Super Typhoon Yolanda (Haiyan). But he was not given the powers he expected to be able to turn the situation around. He eventually left the post as the agency struggled with funding to implement its plans. – Rappler.com
Who won in the 2016 Philippine elections?
Check out the 2016 official election results through the link below:
Check out the 2016 unofficial election results for the national and local races through the links below
For live updates on the aftermath of the May 9 elections, check out our extensive
2016 Philippine elections
coverage!