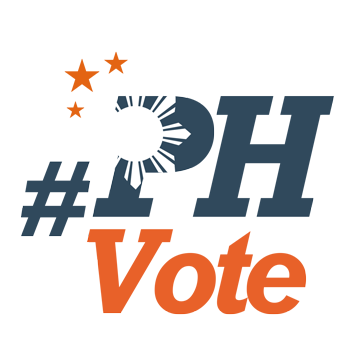 1
Nancy Binay unfazed by Negrenses' support for Roxas

BACOLOD CITY, Philippines – The eldest child of Vice President Jejomar Binay is unfazed by the support of Negros Occidental officials for the anticipated presidential bid of Interior Secretary Manuel Roxas II.
Senator Nancy Binay said on Friday night, June 12, she was not bothered by Negros Occidental Governor Alfredo Marañon Jr's assurance of an overwhelming win for Roxas in his turf if he runs for president. He has also started campaigning for the presumptive Liberal Party standard-bearer.
Binay told reporters in Bacolod City that the campaign strategy of her father is to deal directly with the people at the grassroots level.
"What's more important is that we go directly to the people though the support of the local government officials is also important. But our focus really is at the grassroots level," she said.
The strategy may be gleaned from the Vice President's official schedule as released by his office. He has been busy going around the country in his capacity as chairman of the Housing and Urban Development Coordinating Council (HUDCC), but his typical itinerary is not restricted to his official duties.
On June 12, for example, he went to Infanta, Quezon, apparently upon an invitation to lead the inauguration of the Claro M. Recto District Hospital. This was followed by a meeting with local officials and senior citizens, and turnover of wheelchairs and medical equipment.
He also met that day with local officials and senior citizens in Polillio town in Polillo Island. He then proceeded to Burdeos town for another meeting with local officials and senior citizens. He distributed wheelchairs and medical equipment in the two towns.
Vote-rich province
Negros Occidental is among the country's vote-rich provinces with more than 1.5 million registered voters in the last elections.
In the 2010 vice presidential race, Roxas got 571,155 votes in Negros Occidental while Vice President Jejomar Binay obtained 177,064 votes. Roxas garnered more votes than his then running mate, Benigno Aquino III, who got 516,480 votes in the province.
Roxas has strong roots in Negros Occidental as his mother, Judy Araneta Roxas, is from Bago City.
Asked how can she convince Negrenses to vote for her father, the younger Binay said that the people have seen her father's accomplishments as Makati mayor.
"He wants to bring his programs on a national scale. The difference there is the scope in terms of delivery of service," the senator emphasized. She added that being a mayor is a good background for a potential president.
Binay remains the frontrunner in nationwide polls on voters' preference for president, despite corruption allegations stemming from his stint as Makati mayor.
Unconditional support
Negros Occidental officials said their support for Roxas is unconditional and borne out of their belief in him.
Roxas was instrumental in the creation of the Negros Island Region. President Benigno Aquino III confirmed this in his Philippine Independence Day speech in Iloiilo, saying that he signed Executive Order 183 creating the region after Roxas endorsed it and consultations with stakeholders.
Negros Occidental Vice Governor Eugenio Jose Lacson said local officials support Roxas because of "the competence of Mar Roxas, our confidence in him as Negrense and what he has contributed."
Lacson said that Roxas has been constantly helping the sugar industry. He added that Negros Island Region "is another achievement of Mar that, we, Negrenses will truly appreciate." – Rappler.com
Who won in the 2016 Philippine elections?
Check out the 2016 official election results through the link below:
Check out the 2016 unofficial election results for the national and local races through the links below
For live updates on the aftermath of the May 9 elections, check out our extensive
2016 Philippine elections
coverage!