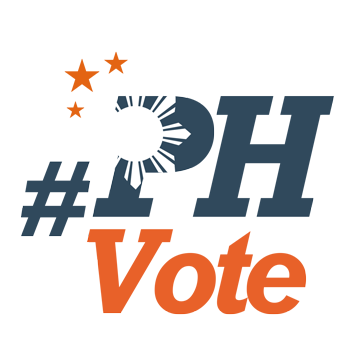 2
Ready for 2016? Roxas visits home province

ROXAS CITY, Philippines – As talk and speculation over the coming presidential elections intensify, the presumed standard-bearer of the ruling Liberal Party (LP) went back home, to a city named after his grandfather and namesake, the late president Manuel Roxas.
"Touching" was how Interior Secretary Manuel Roxas II described local officials' clamor and explicit support for the LP's president-on-leave for the 2016 elections.
"Tinatanggap ko ito bilang hamon, bilang inspirasyon (I accept this as a challenge and a source of inspiration)," Roxas said during his visit to Roxas city on Saturday, June 13, where he led the distribution of checks for post-Typhoon Yolanda (Haiyan) rehabilitation efforts in Capiz.
Although he continues to play coy about his plans for the coming elections, Roxas is assumed by many to be the ruling party's presidential bet in 2016.
Turning emotional in a chance interview with reporters, Roxas said the 2016 elections and the support he's apparently getting from local politicians "is not about me."
"This is about how we will improve the services we can offer to our countrymen, the kind of service that they should get because they deserve it. They deserve the best that our country and our government can do for them," said Roxas.
Roxas may be "ready" for the challenge of continuing the current administration's reforms and programs, but the interior secretary has a long way to go.
Despite the pledges of local and national politicians alike to support a possible 2016 bid, Roxas lags behind in nationwide surveys on voters' preference for president in the coming elections.
Over the past few months, Roxas placed 4th or 5th in early polls, and has been bested by neophyte senator Grace Poe and tough-talking Davao City Mayor Rodrigo Duterte.
Leading the pack for the presidential race thus far is the same man who defeated Roxas for the vice presidency in 2010, Vice President Jejomar Binay.
A president from the Visayas?
"It's about time na ang president should also be coming from the Visayas para naman gaganda naman ang buhay namin (It's about time that the president comes from the Visayas so that our lives will improve too)," Capiz Governor Victor Tanco told reporters.
At the distribution of checks to Capiz local governments, Tanco introduced Roxas as the Philippines' "next president." Officials from Negros Occidental had earlier expressed their support for a Roxas presidential run in 2016.
Vague as he's been about his plans for 2016, Roxas was all smiles as he listened to the governor's introduction.
The governor said officials, at least those allied with the Liberal Party, have a "One Visayas Movement" to push for Roxas' candidacy in 2016.
Tanco told reporters it's unlikely Binay, who is also head of the opposition, will win in Capiz or surrounding provinces.

During his hours-long visit to Roxas city, the interior secretary dropped by the local Commission on Elections office to submit biometrics data, a requirement for voters.
His son, Paolo Zaldarriaga Roxas, also submitted biometrics data on Saturday.
Although he was born in Quezon City, Roxas traces his paternal roots to Capiz. He also has roots in Negros Occidental though his mother, Judy Araneta-Roxas.
Roxas' first elected position was as representative of the 1st district of Capiz, a role he took on after the death of his younger brother Gerardo Roxas in 1993. He eventually took on positions in the Cabinets of former presidents Gloria Macapagal-Arroyo and Erap Estrada, before he ran and won a Senate seat.
Roxas was supposed to run for president in 2010 but slid down to make way for President Benigno Aquino III, whose win then was bolstered by the popularity of his mother, EDSA Revolution icon and former president Cory Aquino who died on August 1, 2009.
Roxas lost to Binay, despite leading early vice presidential polls.
The LP's anointed
But even the LP has been playing coy about party plans in 2016.
While Aquino had said that Roxas remains at the "top of the list" for the party's 2016 standard-bearers, he has no plans of announcing his anointed candidate until after his last State of the Nation Address in July 2015.
On Thursday, during Independence Day celebrations in nearby Sta Barbara town in Iloilo, Aquino dropped what seemed to be another hint at Roxas' anointment, praising the interior secretary for being dependable.
The President also expressed confidence that Filipinos will choose the right leader to succeed him in 2016.
Although most of the LP members are pushing for Roxas as their standard-bearer in 2016, there are some who are keeping their options open, given the interior chief's dismal numbers. Among the supposed options is Poe, who is inching closer and closer to Binay, if surveys are to be believed.
"This is a democracy. And all of us want our country to improve even further," said Roxas, when asked about groups within the ruling coalition who are looking for options beyond Roxas. The LP, said Roxas, will rally behind whoever the President chooses to support in 2016.
Aquino has been meeting with LP members and allies, as he prepares to make his long-awaited announcement.
He recently met with Poe and will soon meet with Senator Francis Escudero, who is said to be part of a "NoyBi" group in 2010 – those who supported Aquino's candidacy but picked Binay instead of Roxas as vice president. – Rappler.com
Who won in the 2016 Philippine elections?
Check out the 2016 official election results through the link below:
Check out the 2016 unofficial election results for the national and local races through the links below
For live updates on the aftermath of the May 9 elections, check out our extensive
2016 Philippine elections
coverage!