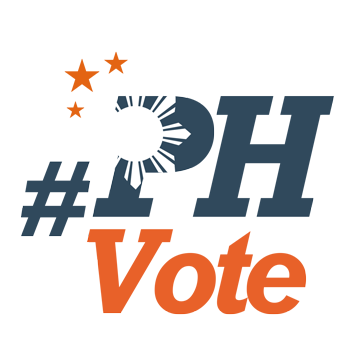 1
'Grace Poe's best option is to run for president as independent'

MANILA, Philippines – President Benigno Aquino III's campaign manager in 2010 also has the ears of Senator Grace Poe, one of the strongest presidential contenders in the 2016 elections.
Senator Sergio Osmeña III said he has not picked who he's going to support in 2016, but here's his advice to Poe: "I think her best option is to run for president as an independent."
Poe earlier named Osmeña as one of the people helping her decide if she's going to seek a higher post in 2016 or finish her term as senator.
She is in talks with Aquino, although it is not clear if she will be offered to become the administration's candidate for president or vice president.
"Maybe the President is trying to court her to become vice president of Mar Roxas," Osmeña told reporters on Monday, June 15.
This is the tandem that LP stalwarts have been pushing.
As Poe's survey numbers rose, the neophyte has expressed willingness to take the challenge, but has been weighed down by her lack of money and machinery. She in unwilling to join any political party either.
It is also not clear how Aquino can support Poe's campaign if he decides to endorse her when his own party, the Liberal Party, is expecting him to annoint only an LP member as his preferred successor.
But Osmeña said Poe doesn't need the machinery of the big political parties to win the elections. "The machinery is the hearts of the voters," he said.
"You dont want to be the captive of any group," said Osmeña. "These political parties are just temporary political clicks. For one year, he's with Lakas; the next year, he's with the Liberal Party. If Erap wins, everyone will join PMP (Pwersa ng Masang Pilipino)," he explained.
What Poe can do is to bring up her "own set of bright young men and women to serve this country," he added.
He said Poe should not make her candidacy dependent on a tandem with friend Senator Francis Escudero either.
"It's not a good package deal. Halimbawa, may gustong sumuporta sa kaniya pero ayaw kay Chiz. Ano'ng mangyayari? (What if there are donors who want to help her but they don't want Chiz. What will happen?)" he said.
Before the 2010 elections, Osmeña also led the campaign of the anti-Arroyo senatorial ticket Genuine Opposition in the 2007 elections. He focused on the power of the media – strategic use of TV and radio ads and interviews – in reaching out to voters nationwide. – Carmela Fonbuena/Rappler.com
Who won in the 2016 Philippine elections?
Check out the 2016 official election results through the link below:
Check out the 2016 unofficial election results for the national and local races through the links below
For live updates on the aftermath of the May 9 elections, check out our extensive
2016 Philippine elections
coverage!