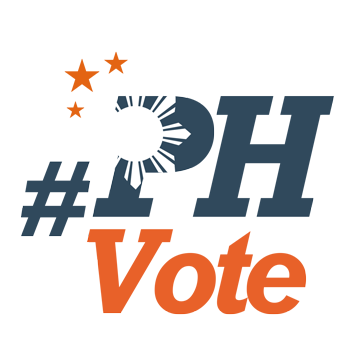 4
Lacson fails to hit presidential target in poll

MANILA, Philippines – Will his survey showing prompt former Senator Panfilo Lacson to seek a new Senate term instead of running for higher office?
Lacson tied with Senator Vicente Sotto III in first and second place in the May 30 to June 5 survey of pollster Pulse Asia Research Incorporated. The two share the top spot with Lacson overtaking Sotto with a score of 67.4% in the survey released on Thursday, June 18.
In a previous interview, the former rehabilitation secretary said that he will consider running for president if he gets a double digit rating in the next survey but otherwise run for senator again. (READ: Senate a fallback for presidential wannabe Lacson)
Lacson fell short of his goal, rating only 2% in the presidential poll, and 6% in the vice presidential survey. Yet he dominated the senatorial race while Sotto scored 63.4%.
Pulse Asia said that 14 out of 46 individuals have a probable chance of winning if elections were held at the time of the survey period. Of these 14, only Justice Secretary Leila de Lima was not a sitting or a former lawmaker.
Respondents were asked to give multiple responses, with up to 12 names allowed. Filipinos will elect a total of 12 senators in 2016 to complete the 24-member chamber.

The following are the names preferred:
(1-2) Former Senator Panfilo Lacson – 67.4%
(1-2) Senator Vicente Sotto III – 63.4%
(3) Senator Ferdinand Marcos Jr – 54.2%
(4-7) Senator Ralph Recto – 47.6%
(4-7) Presidential Assistant for Food Security and Agricultural Modernization Francis Pangilinan – 46.9%
(4-8) Senate President Franklin Drilon – 45.9%
(4-11) Former Senator Juan Miguel Zubiri – 43.9%
(6-13) Senator Sergio Osmeña III – 41.2%
(7-13) Former Senator Richard Gordon – 39.7%
(7-14) Davao City Mayor Rodrigo Duterte – 39.2%
(7-14) Justice Secretary Leila de Lima – 38.7%
(8-14) Sarangani Representative Manny Pacquiao – 37.6%
(8-14) Taguig City Representative Lino Cayetano – 36.1%
(10-14) Former Senator Jamby Madrigal – 33.9%
Guingona not in winning circle
Of the 6 re-electionists, only Senator Teofisto "TG" Guingona III did not make it to the so-called winning circle.
The chairman of the Senate blue ribbon committee ranked 15th to 20th with a score of 28.1%.

With less than a year before the polls, Pulse Asia said most Filipinos already have a complete slate of 12 candidates in mind.
"Six in 10 Filipinos (60%) now have a complete slate for the May 2016 senatorial race (i.e., they are already naming 12 preferred senatorial candidates)," Pulse Asia said.
"Across survey sub-groupings, mean figures range from six among Ilocanos to 11 among urban Mindanaoans, Aglipayans, Pangasinenses, and Bicolanos," it added.
Besides the re-electionists, the other names in the survey have yet to declare their senatorial bids but have been reported to be included in the slates of major parties.
Senatorial bids are national races that require significant resources and machinery from candidates.
Name recall is a key factor in recent elections, with members of political dynasties, and celebrities dominating the polls. – Rappler.com
Who won in the 2016 Philippine elections?
Check out the 2016 official election results through the link below:
Check out the 2016 unofficial election results for the national and local races through the links below
For live updates on the aftermath of the May 9 elections, check out our extensive
2016 Philippine elections
coverage!