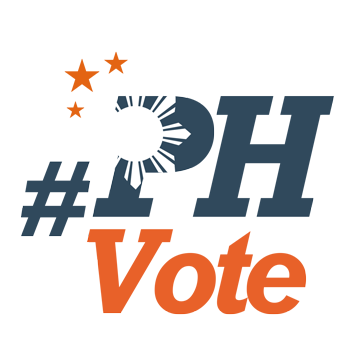 4
Will Binay's anti-Aquino message stick?

MANILA, Philippines – Vice President Jejomar Binay's infamous "manhid at palpak" (insensitive and failed) Cabinet resignation speech slamming the Aquino administration was just a preview of his message as opposition leader.
Binay will formally assume the post of opposition standard-bearer when his political party, the United Nationalist Alliance (UNA) launches on Wednesday, July 1, at the Makati Coliseum. It is no surprise considering that the former Makati mayor began campaigning for president as soon as he took office in 2010.
What voters should watch out for is his proposed vision and programs for the Philippines that he is expected to lay out in a keynote address. Capitalizing on his mass appeal and orphan-to-VP story, Binay positions himself as a a populist, "pro-poor" candidate, going up against what he calls an unpopular, elitist government that failed to address gut issues.
This image stands in stark contrast to senators' allegations that Binay and his family amassed wealth by milking Makati projects of taxpayers' money for over two decades. It also clashes with his standing as a former Cabinet member of 5 years. What alternative is this embattled opposition leader presenting?

Candidate of change?
While Binay only dropped pretenses of supporting the Aquino administration in his resignation speech on June 24, he has long been critical of the government's inclusive growth slogan. Unemployment, hunger, and poverty are constant themes in his speeches.
Back in 2013 when he founded UNA as the "constructive opposition" coalition, he told a crowd of Cebuanos: "Masigla nga ang stock market. Masaya ang mga negosyante. Pero ang pag-unlad ay hindi para sa mga negosyante at mayayaman lamang!" (The stock market is doing well. Businessmen are happy. But progress is not just for businessmen and the rich.)
It is a continuation of his 2010 branding with his partner, action-star-turned-president and now Manila Mayor Joseph Estrada as a "candidate of the masses." Binay pursues the line, this time as the lone opposition leader, with Estrada focusing on his re-election bid and Senate Minority Leader Juan Ponce Enrile in jail over the pork barrel corruption scam. In 2013, they were known as UNA's "3 kings."
Now Binay's party, UNA is separate from Estrada's Pwersa ng Masang Pilipino (PMP). It claims to champion governance, rule of law, and poverty reduction.
'The people can see who really feels for them, and Jojo Binay, considering his background and what he has done in Makati, how he touched the people of Makati and as vice president, that sets him apart from the rest.'
When asked about specific proposals to the problems the VP raises, his party mates often point to Makati as the classic Binay case study. The argument goes that if Binay can provide education, health, and senior citizen services in the financial capital, he can do it too in the entire country. The how part is still unclear.
Being the opposition bet, Binay naturally positions himself as the candidate of "change."
"This is all about the war on poverty," Binay's spokesperson Joey Salgado told Rappler.
"To be able to improve the conditions of the poor, you need change because, in the last 5 years, the administration failed to uplift the conditions of the poor despite the much-vaunted economic performance."
While Binay has long been harping about his track record as mayor of Makati for 21 years, there is a new line his team uses to make him stand out in elections where every candidate claims to be pro-poor.
Salgado said Binay's oft-repeated story that he got scraps for pigs as a poor boy shows that he has "genuine compassion."
"Anyone can say, 'I feel for you, ramdam ko,' but the people can see who really feels for them, and Jojo Binay, considering his background and what he has done in Makati, how he touched the people of Makati, and as vice president, that sets him apart from the rest," Salgado said. It was a swipe at the 2010 ad of his boss' biter rival, Interior Secretary Manuel Roxas II.
The Vice President's team also said that, unlike other possible contenders, Binay "goes down to the people" as he does the rounds of provinces, and consults them on their problems.
In attacking the "callousness" of the administration, Binay found a symbol of incompetence: the Metro Rail Transit (MRT) system. Roxas used to oversee the MRT as transportation secretary. The MRT is a daily ordeal for Metro Manila commuters, with passengers packed like sardines, surrounded with kilometric lines, and marred by glitches.
Yet when asked if the VP has tried the service he bashes as "train coffins," Salgado said Binay was not into such "gimmicks."
The Robin Hood justification
Binay seized his resignation as the moment to declare himself as the opposition candidate, but some of his ideas and criticism are not unique or original.

Not even a candidate yet, Senator Grace Poe earned public praise for taking the MRT in August 2014, and initiating a Senate probe into its inefficiency. Like Binay, Poe has also been discussing the need to invest in agriculture, and to ensure that growth trickles down. Benefiting from her father's popularity with ordinary voters, Poe overtook Binay in surveys.
As for local experience, there is long-time Davao City Mayor Rodrigo Duterte, who lately said he is not running for president after releasing an ad. On competence, Roxas argues that he too is an experienced leader, becoming senator, congressman, and secretary of trade, transportation, and local government.
Poe and Duterte are seen as fresh, independent faces who were critical of some government policies. Binay has the baggage of being a former Cabinet member. Aquino allies called him out for initially commending the economy's "milestone" and "enviable position," only to criticize these when he was out of the Cabinet.
What makes Binay most different though is the corruption scandal that continues to weigh down his campaign, triggering multiple plunder investigations and possible lawsuits.
Gladstone Cuarteros, assistant professor of political science at the De La Salle University (DLSU), said that Binay captures Filipino's "legitimate complaints" on the shortcomings of the administration like inequality.
Yet he pointed out that the graft allegations, President Benigno Aquino III's popularity, and economic growth outperforming the Philippines' neighbors blunt Binay's message.
In the June Pulse Asia survey where Binay was the "most trusted" official, Aquino also registered an impressive approval rating of 50%. The President recovered from his record low of 36% after the Mamasapano crisis that endangered the peace process, and implicated his close friend, resigned police chief Alan Purisima.
"PNoy's ratings went up, so that kind of sentiment might not stick so much because there is a general satisfaction on how the president is performing. The MRT, traffic, many complain about that, but if you dissect it, people will say, 'Overall, the president did not steal. He jailed high-ranking officials.' His achievements will overshadow that," Cuarteros said.
Binay focuses on the services he provided in Makati to counter the corruption stigma. It is a narrative some analysts refer to as the "Robin Hood justification."
"Some people will say, 'At least he gave something instead of pocketing everything.' Filipinos tend to be forgiving, so he is highlighting what he achieved in Makati," Cuarteros said. "He is trying to balance the allegations with saying that he delivered. The thinking is, 'Let it be, at least he gave us free services. Everyone is corrupt in this country, anyway.'"
UNA spokesperson Mon Ilagan affirmed that the Binay camp subscribes to this view.
"Hindi ka naman iboboto ng tao dahil nasagot mo nang maganda ang allegations against you. People will not vote for you just because you're popular. It's because you have a good platform, and that's a good alternative to the current administration," Ilagan told Rappler. (People won't vote for you just because you answered allegations against you well.)

'Signal to LP local leaders'
Besides the presentation of Binay's platform, the UNA launch will include the election of the party's officers, and a show of force of key Binay supporters: local leaders.
UNA interim president Toby Tiangco told Rappler that the party's goal is not to have candidates in all local government units but to install at least one coordinator per area.
'The launch is a signal to LP members who know they are in a sinking ship to change ships now.'
"Our belief is different. We will not put a candidate just for the sake of having a candidate. Candidates also have a battle to fight. Whether we have a candidate or not, we must have a coordinator who will campaign for VP Binay," Tiangco said.
UNA leaders want to include local members from Pangasinan to Tawi-Tawi in national committees, and provincial, city, and municipal councils to "spread the party's wings."
While Binay has yet to choose a running mate and senatorial slate, his party's launch will be an announcement of a different kind.
In a country where leaders have fleeting loyalties to parties and principles, the Vice President can now pirate members from the ruling Liberal Party (LP) and other groups.
"Watch particularly the LP members. Politicians go where the winner is. Since the perception is that the party bet Mar Roxas is trailing, my prediction is he will get more supporters from the LP, same thing for Grace. The launch is a signal to LP members who know they are in a sinking ship to change ships now," said lawyer Harry Roque, a staunch Binay defender.
Sinking ship or not, Binay has the first-mover advantage to organize early, present his platform, and fine-tune his campaign.
With the Vice President now at the helm of the opposition, his message's effectiveness will depend on how well he can reconcile the contradicting themes of poverty reduction and corruption.
Touting competence and managerial experience, his mission is to convince voters to move past Aquino's winning 2010 formula: "Kung walang korap, walang mahirap." (If there are no corrupt officials, there will be no poor people.)
Will Filipinos be satisfied getting just one part of that equation? – Rappler.com
Who won in the 2016 Philippine elections?
Check out the 2016 official election results through the link below:
Check out the 2016 unofficial election results for the national and local races through the links below
For live updates on the aftermath of the May 9 elections, check out our extensive
2016 Philippine elections
coverage!