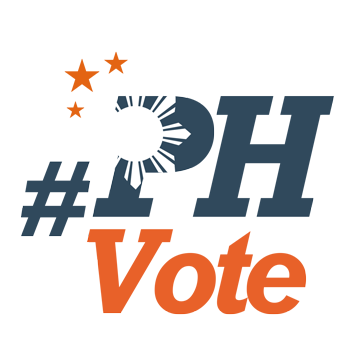 3
The Scrum: When a president betrays a friend
The body language showed it all: he was going to endorse him.
At a Camp Aguinaldo event, he even egged supposedly apolitical soldiers to cheer and chant his name.
Retired general and then defense chief Renato S. De Villa had no reason to doubt that he would be endorsed for president by his longtime boss and friend, President Fidel V. Ramos, for the 1998 elections.
He was seduced, he was patted on the back, he was not stopped from recruiting generals to his campaign team.

When De Villa had gone for a trip to the United States in the last week of November 1997, he was asked to cut it short because the official endorsement was going to be announced early December. De Villa hurried back home and rallied his eager supporters for D-Day.
No words of assurance were necessary. "You don't ask the President, give me a categorical statement that you will endorse me," said a retired general who was one of De Villa's key advisers. "Their relationship is such that you read from the body language, from the signs, from the acts of encouragement."
They read him wrong.
On December 9, 1997, Ramos endorsed another loyal lieutenant, then Speaker Jose de Venecia Jr, a survey laggard who was struggling with a 4% approval rating during that period.
The New York Times reported: "President Fidel Ramos today endorsed the Speaker of the House, Jose de Venecia, to succeed him, surprising political experts here who had expected that Mr. Ramos's choice for next year's presidential election would be the former Defense Secretary, Renato de Villa."
The announcement shocked De Villa, angered his supporters, and made them decide to still proceed as planned: run for president in 1998.
In making his decision, Ramos was torn between two loyalists in a race that was Joseph Estrada's to lose.
In the end, he chose the practical side of things: De Venecia was the party leader, the ultimate politician who had helped him cut through legislative gridlock, and the power broker oozing with cash.
Presidents ultimately are like you and me: their major decisions are the sums of their parts. They study the risks, they survey the landscape, they collect data and views – but they decide based on the things they value the most and their own sense of reality.
In the case of Ramos, he was convinced that his administration could not have achieved crucial reforms without De Vencia's help. His powers and resources as president, Ramos figured out, will take care of making the unpopular De Venecia win.

De Venecia, of course, was routed in the 1998 presidential polls. De Villa's Don Quixotic campaign failed, too, and the mega-popular Estrada won by a landslide.
It would take years before Ramos and De Villa would speak to each other again. This happened in a golf course only a few years ago, we're told, with just the two of them and the greens as witness to how the hurt was articulated.
Would this scenario happen today between President Benigno Aquino III and standard-bearer-in-waiting Mar Roxas – in the face of a very popular alternative?
The ruling Liberal Party seems confident that it won't, based on the following reasons:
Between Roxas and Senator Grace Poe, President Benigno Aquino III is not torn. The ties between Aquino and Roxas are far deeper and stronger, LP thinks.

De Villa was the outsider, since he did not belong to the ruling party then. Roxas in this case is not the outsider or the interloper, as far as LP is concerned.

In the President's inner circle, Roxas is the dominant choice. De Villa didn't have enough allies in Malacañang during Ramos' time. The biggest obstacle to his access to the President was Jose T. Almonte, who served as national security adviser of Ramos. It was in fact Almonte who had made a convincing argument to Ramos in favor of endorsing De Venecia.

At the Palace today, we could count only at least 3 Aquino loyalists who are actively lobbying for the President to endorse Poe.

The President's constant harping on continuity and Daang Matuwid could only mean he's preparing the environment for a Roxas endorsement. It isn't deceptive seduction, LP thinks.

And if this situation has any similarity at all with the Ramos-De Venecia situation, it is that Aquino will find it difficult to forget what Roxas did for him in the 2010 elections: when Roxas slid down to vice president and managed the last phase of Aquino's campaign at the cost of losing his.
Is LP reading the boss right? – Rappler.com
"The Scrum" is Rappler's take on issues and personalities of the 2016 elections. Derived from a media term that refers to reporters surrounding politicians to press them to answer questions and respond candidly, "The Scrum" hopes to spark smart conversations on politics and elections.
Who won in the 2016 Philippine elections?
Check out the 2016 official election results through the link below:
Check out the 2016 unofficial election results for the national and local races through the links below
For live updates on the aftermath of the May 9 elections, check out our extensive
2016 Philippine elections
coverage!