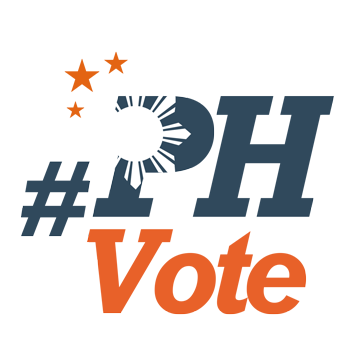 1
Comelec to critics: Your actions could derail polls

MANILA, Philippines – The Commission on Elections (Comelec) on Tuesday, July 14, said critics could hamper preparations for the 2016 elections after they filed separate petitions against the poll body before the Supreme Court (SC).
In a news conference, Comelec Chairman Andres Bautista was asked what he would tell critics amid fears that their actions could derail the 2016 elections.
"I think that's exactly what I would tell them," Bautista said. "Your actions could possibly derail the elections in 2016."
He added that the Comelec "will act accordingly" based on the SC's ruling. "We will cross the bridge when we get there."
Bautista's statements come as the SC, also on Tuesday, directed the Comelec to comment on two separate petitions filed by critics. The SC said the poll body should file its comments within 10 days.
The High Court, however, said it issued these directives "without necessarily giving due course" to the two petitions.
On July 7, election watchdogs filed two separate petitions before the SC to thwart the Comelec's last known stop-gap measure to ensure automated elections in May 2016. (READ: Twin SC petitions threaten automated elections)
'Highly speculative' but...
In their petition, members of the group Automated Election System Watch requested the SC to stop the Comelec's parallel bids for vote-counting machines.
Another group, composed mostly of bishops, asked the SC to stop the Comelec's P12.6-billion* ($278.51 million) lease of more than 93,000 vote-counting machines for the 2016 presidential elections. AES Watch members also criticized the lease.
Through the parallel bids, including the proposed lease, the Comelec aims to ensure automated elections in 2016. (READ: 2 bids, 1 choice to seal fate of 2016 elections)
An SC ruling in April already derailed the preparations for automated polls.
The ruling practically barred the Comelec from using 82,000 vote-counting machines because it nullified a P268.8-million ($5.94-million) contract to repair these. (READ: SC ruling may render 82,000 PCOS useless)
Comelec Commissioner Christian Lim, for his part, on Tuesday said the poll body has entertained the thought of a possible temporary restraining order from the SC on the bidding processes.
Lim said the Comelec, however, "did not include" or factor in this possibility in preparing its calendar "because that is highly speculative."
"But any action by the Supreme Court on the bidding processes," he said, "will definitely decide the mode of elections for 2016." – Rappler.com
*$1 = P45.24
Who won in the 2016 Philippine elections?
Check out the 2016 official election results through the link below:
Check out the 2016 unofficial election results for the national and local races through the links below
For live updates on the aftermath of the May 9 elections, check out our extensive
2016 Philippine elections
coverage!