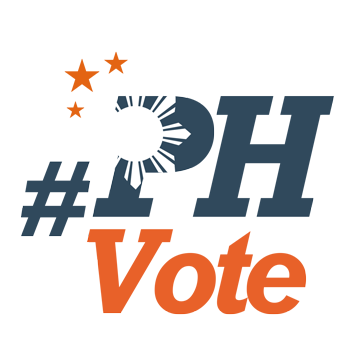 4
The Scrum: The weight of a presidential endorsement
In the coming weeks, President Benigno Aquino III will announce his anointed presidential candidate, the person he believes can ably continue the reforms of his administration.
Though widely expected to endorse Interior Secretary Manuel Roxas II, Aquino has refused to divulge his choice to the public. He wants to complete consultations with his broad coalition, he has repeatedly said.
One of those who had been vocal in seeking the President's endorsement is Vice President Jejomar Binay, even when he was still the front runner in surveys on voters' preference for president. In an interview on ANC in October 2014, he said it was his "legitimate hope" to get Aquino's endorsement.

"If you get endorsed, that is plus one [vote] for you – from the President, no less," he said then.
Binay later hoped for a "secret endorsement," at least, from his family friend and erstwhile ally, but was said to have resigned from his Cabinet posts when it became certain this would be impossible.
Neophyte Senator Grace Poe, who is now leading other potential presidential candidates in polls, is also in talks with Aquino on the 2016 elections.
What is the weight of a presidential anointment? Would it really help a presidential candidate?
3 factors
Asked about the value of a presidential endorsement, political analyst Ramon Casiple said in a phone interview that this would depend on several factors, among them, the endorser's popularity.
"If you're popular, there's a certain segment of voters that will take the endorsement as a guide," Casiple said in a mix of English and Filipino.
He said another important factor is the government resources at one's disposal as incumbent president. "Since you are the incumbent, you have the control as far as government resources are concerned. Whoever you endorse would, of course, benefit from this."
The third, said Casiple, is the "psychological impact" of a presidential endorsement. He said this is because the anointed candidate would usually get more media coverage and thus, greater public exposure.
"When a sitting president endorses somebody, there's a value in terms of projection because the media will cover that candidate," he said.
Casiple said, however, that all these factors combined still cannot assure a "decisive" victory. In the end, what would weigh heaviest is the voter's own discernment of the fitness of a candidate to lead the country.
Cory magic
The President's late mother supposedly managed to give a powerful endorsement in the 1992 elections, even when she suffered from low public approval – a feat referred to as "Cory magic."
In 1991, President Corazon Aquino blessed the candidacy of her former defense secretary, Fidel V. Ramos. Though she suffered from her lowest-ever popularity rating – enough to discourage re-election – her endorsement was seen as a lifeline to Ramos, who formed his own party after the Laban ng Demokratikong Pilipino chose Speaker Ramon Mitra Jr as its standard-bearer.

Backed by a newly-formed party and with far less resources than other candidates like businessman Eduardo Cojuangco Jr, Ramos won with 23.58% of the votes – a narrow margin of less than a million votes over second placer Miriam Defensor Santiago.
When it was his turn to choose his preferred successor, Ramos tapped partymate and loyal ally Speaker Jose de Venecia. (READ: When a president betrays a friend)
Based on the results of a Social Weather Stations survey, Ramos' net satisfaction rating in April 1998, or a month before the elections, was a "moderate" +19.
The endorsement was supposed to have been boosted by Ramos' economic legacy. Power supply was restored under his administration; monopolies in key industries such as telecommunications and banking ended. But this was no match to the sheer popularity of Joseph Estrada, who handily won the presidency with over 8 million votes. De Venecia, at second place, got less than half of that.
Kiss of death
The 2004 elections could be seen as a battle of endorsements of two presidents – the incumbent and the one who was ousted. Estrada, ousted and then detained for plunder charges, supported the candidacy of actor Fernando Poe Jr, while the incumbent, President Gloria Macapagal sought re-election.
At the time, Arroyo's net satisfaction rating was a "good" +30, the highest in her presidency, and perhaps just enough to help her beat Poe by just over a million votes. The 2004 elections, however, had been marred by fraud allegations.
By March 2010, the last SWS survey period under the Arroyo presidency, her net satisfaction rating hit rock bottom – a "very bad" -53. This made her presidential endorsement the most potent in the country's political history, but not in a good way.
Her so-called "kiss of death" struck two candidates in the 2010 presidential race – administration standard-bearer Gilbert "Gibo" Teodoro Jr and more so, former Senator Manuel Villar, the early front-runner who had the misfortune of being tagged as her "secret candidate."
'Pivotal' player
With less than a year before the May 9, 2016 elections, Aquino's net satisfaction rating bounced back to a "very good" +30 in June, from his lowest-ever rating of +11 in March.
In a phone interview, Budget Secretary Florencio Abad, a Liberal Party stalwart, explained that the value of Aquino's endorsement does not only lie in his popularity, but also in the circumstances that led him to Malacañang. Add to this his performance in the last 5 years.

"You have to go back to 2010 and understand what happened then. When from nowhere, reluctant that he was, he became the president. Because I think that is key to understanding also how the reforms that he has successfully implemented these past years can continue in 2016," Abad said.
Abad said the Aquino administration helped turn the Philippines into the fastest-growing economy in the region, and proof of this, among others, is its 22 credit rating upgrades in the past 5 years. He also cited improved social services, and other governance reforms.
"I think, he [Aquino] has earned that privilege of guiding our people to the next level. That's how I would see and contextualize why he will be a key, if not pivotal, player in 2016," he said.
Abad added: "As you face this conjuncture, President Aquino is going to play a critical role because like Cory, he will now be the reference. [People would] go back to him and ask him, 'Mr President, who do you think should we trust to continue what you have done?'"
Will Aquino's popularity be enough to compensate for a less popular candidate? Abad said the President has not made his choice yet, but the Chief Executive's high public approval and trust ratings would be a "significant push."
"It's going to be a significant addition to whatever votes the anointed candidate would be able to draw. And I think that will be a big advantage," he said.
Unless, of course, Aquino suffers from another controversy that would erode his popularity. – Rappler.com
"The Scrum" is Rappler's take on issues and personalities of the 2016 elections. Derived from a media term that refers to reporters surrounding politicians to press them to answer questions and respond candidly, "The Scrum" hopes to spark smart conversations on politics and elections.
Who won in the 2016 Philippine elections?
Check out the 2016 official election results through the link below:
Check out the 2016 unofficial election results for the national and local races through the links below
For live updates on the aftermath of the May 9 elections, check out our extensive
2016 Philippine elections
coverage!