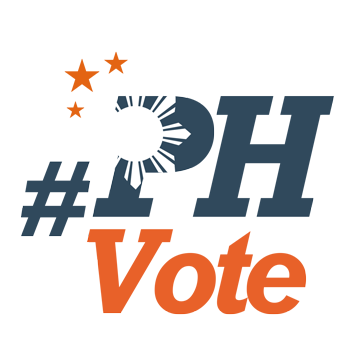 1
Negros governor hits Binay for 'premature campaigning'

BACOLOD CITY, Philippines – Negros Occidental Governor Alfredo Marañon Jr slammed Vice President Jejomar Binay for "premature campaigning" during his recent 3-day visit to the governor's province.
Marañon pointed out that the campaign for the presidency "starts 90 days before elections."
The governor earlier declared his support for Interior Secretary Manuel Roxas II, Binay's presumptive archrival in the 2016 presidential race.
Binay, however, denied he was campaigning in Negros Occidental from Thursday, July 16, to Saturday, July 18.
He said it "depends if the one who's talking is self-righteous."
The vice president also insisted there's a right time for campaigning, and that he's not campaigning right now. He said the official campaign period has not begun. (READ: We can't afford an inexperienced president – Binay)
"Ako, nagpapakilala. Meron namang gustong makilala ka, marinig kung ikaw ay kakandidato," he said. (I'm just introducing myself. There are others who want to know me and want to hear if I'm running).
In a statement on Sunday, July 19, Binay's spokesperson for political affairs Atty. Rico Quicho said the Vice President's provincial visits are "part of his commitment to be with the people, listen to their pleas and find effective solutions to their problems."
He also criticized the Negros governor and the Liberal Party for supposedly ignoring the actions of their allies while rushing to condemn their political opponents.
"The problem with Gov. Maranon and the Liberal Party is they easily condemn political opponents while ignoring the actions of their allies and partymates. Members of the Cabinet, who have all the intention to participate in the next election, continue to take advantage of their offices and use government resources as their personal campaign kitty," Quicho said.
Binay arrived in Negros Occidental on Thursday, July 16. He met with fisherfolk and senior citizens in Barangay Banago, informal settlers in Barangay Vista Alegre, and Barangay Taculing officials in Bacolod on his first day here.
Fruitful visit
On Friday, Binay visited the public markets of Talisay City, Silay City, and Victorias City. In the evening, he had a fellowship with multisectoral groups at the Barangay Villamonte gym in Bacolod.
On Saturday, the Vice President was the keynote speaker in the 69th Annual Representatives' Assembly at the Negros Occidental Teachers' Foundation. He capped his visit by turning over wheelchairs and medical equipment in Murcia, the town of Mayor Andrew Montelibano, provincial chairman of Binay's United Nationalist Alliance.
Binay said his visit here was very fruitful. "I was able to hear about the needs of Bacolod."
Binay was joined by his daughter Senator Nancy Binay, Philippine Councilors League Chairman Alma Moreno, former Quezon representative Danilo Suarez; and human rights lawyer Harry Roque.
Marañon, however, maintained that Binay will lose in Negros Occidental as he believes Roxas will have an overwhelming win in the province.
The governor stressed that Roxas has "not a single taint (of anomaly) in governance." He also said Roxas doesn't abuse his power in the government.
Negros Occidental is among the country's vote-rich provinces with more than 1.5 million registered voters. In the 2010 vice presidential race, Roxas got 707,313 votes in Negros Occidental, while Binay garnered 221,679 votes. – Rappler.com
Who won in the 2016 Philippine elections?
Check out the 2016 official election results through the link below:
Check out the 2016 unofficial election results for the national and local races through the links below
For live updates on the aftermath of the May 9 elections, check out our extensive
2016 Philippine elections
coverage!