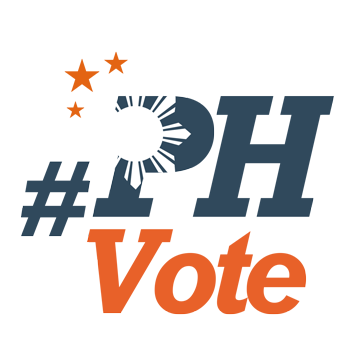 1
HIGHLIGHTS: Aquino's last mile: Ramping up and sustaining 'Daang Matuwid'

Bookmark this page for highlights and presentations of the forum
MANILA, Philippines – The administration of President Benigno Aquino III has initiated policies to make public finance more accountable and inclusive under the banner of reform.
Civil society has been involved in allocating public sector resources to address socio-economic concerns in the performance-informed and bottom-up budgeting, while public-private partnerships have paved the way for the private sector's engagement in key infrastructure projects.
The Aquino administration has also widened the reach of government programs toward poverty alleviation and social protection and has pushed for key legislation that prioritizes health and education reform.
These initiatives have led to a period of economic growth – the strongest and best sustained post-EDSA. The incumbent has also seen various upgrades in credit ratings.
However, in the final year of the current administration, some analysts contend that the Philippines is still far from inclusive growth it aspires for.
The Building an Inclusive Democracy (BID) consortium of the Asian Institute of Management (AIM)'s Rizalino S. Navarro Policy Center for Competitiveness, Ateneo School of Government, De La Salle University, and the University of the Philippines' College of Public Administration and Governance, together with the Konrad-Adenauer-Stiftung, Management Association of the Philippines, and Rappler will hold a conference entitled "Aquino's Last Mile: Ramping Up and Sustaining Daang Matuwid" to elevate the discussion on the issues concerning inclusive growth in the country.
The Building an Inclusive Democracy (BID) consortium is a partner of Rappler in #PHVote: The Leader I Want Forum Series. As part of this series, the conference also aims to assess the accomplishments of the incumbent administration, the remaining initiatives of the reform agenda for the last year of this presidency, and the issues that must be raised before the voters for 2016.
The conference was held on August 3, 2015 from 10:00 am to 4:00 pm at the SGV Hall, 3/F AIM Conference Center, Makati City.
See the live blog from the event below:
The program is as follows:
10:00 - 10:30 AM


REGISTRATION

10:30 - 10:40 AM


WELCOME REMARKS

Professor Juan Miguel Luz
School Head, AIM Stephen Zuellig Graduate School
of Development Management


10:40 - 11:40 AM

SESSION 1: Promoting Inclusive Growth: Addressing Poverty, Inequality, and Job Creation

Dr. Fernando Aldaba
Dean, Ateneo School of Social Sciences

Dr. Francisco Magno
Director, DLSU Jesse M. Robredo Institute of Governance

Mr. Calixto Chikiamco
President, Foundation for Economic Freedom
11:40 AM - 12:00 PM


OPEN FORUM

Moderator: Dr. Edilberto de Jesus


12:00 - 1:00 PM


LUNCH

1:00 - 1:50 PM


SESSION 2: Assessment of Daang Matuwid and Aquinomics

Mr. Guillermo Luz
Co-Chairman, National Competitiveness Council
Private Sector Coordinator, APEC National Organizing Committee

Hon. Florencio Abad
Secretary, Department of Budget and Management

1:50 - 2:20 PM

OPEN FORUM

Moderator: Ms. Cheche Lazaro

2:20 - 3:30 PM


SESSION 3: Game-Changing Reforms to Cement Daang Matuwid: FOI, Anti-Dynasty Bill, and Political Party Reforms

Dr. Wilfrido Villacorta
Professor Emeritus, De La Salle University

Atty. Nepomuceno Malaluan
Co-Convenor, Right to Know. Right Now! Coalition

Ms. Joy Aceron
Program Director, Political Democracy and Reforms (PODER)/ Government Watch (G-Watch)

Ateneo School of Government
Rep. Edgar Erice
Proponent, Anti-Dynasty Bill (House Version)

3:20 - 3:50 PM

OPEN FORUM

Moderator: Mr. Leon Flores III
3:50 - 4:00 PM


CLOSING REMARKS

Atty. Alex L. Lacson*
President, Solidarity for Transformation Philippines

– Rappler.com
Who won in the 2016 Philippine elections?
Check out the 2016 official election results through the link below:
Check out the 2016 unofficial election results for the national and local races through the links below
For live updates on the aftermath of the May 9 elections, check out our extensive
2016 Philippine elections
coverage!