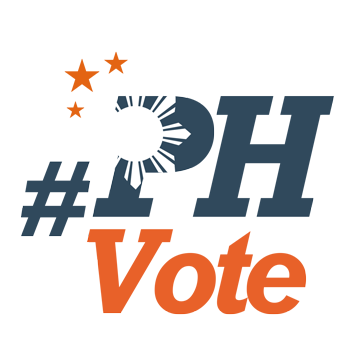 1
JV Ejercito on ratings dip: 'Non-use of Estrada name working against me'

MANILA, Philippines – Reelectionist Senator Joseph Victor Ejercito said the "Estrada factor" contributed to the decline in his survey ratings, as shown in a September 2018 Pulse Asia survey.
The senator said his non-use of the more popular alias Estrada is working against him. Ejercito is the real family name of his father, former president and now Manila Mayor Joseph Estrada.
On the contrary, his half-brother, former senator Jinggoy Estrada, is using the well-known family name. (READ: Sibling rivalry: Jinggoy, JV to run for senator in 2019)
"The Estrada factor is working against me this time. Since I am using Ejercito and not Estrada, I don't have the benefit of the name recall," Ejercito said in a message to reporters on Monday, September 24.
He, however, ran and won in 2013 under the name JV Ejercito.
In June, Ejercito ranked 6th to 13th in pre-election surveys, making him well within the so-called Magic 12. Jinggoy, meanwhile, ranked 5th to 12th in June.
In September, Ejercito's ranking dropped to 11th to 17th, just on the edge of the winning circle. Estrada went up to 6th to 10th, making it into the Magic 12.
Still hopeful
Despite this, Ejercito is not losing hope, backing on his "decent performance" in the last 5 years.
"I will just have to work harder. I am a believer of good karma. I have decent performance in my 5 years as a senator, and more importantly, I don't have a blemish on my track record as a public servant," Ejercito said.
"Manalo, good, kung hindi man, thankful pa rin sa opportunity (If I win, good, and if not, I would still be thankful for the opportunity).... Those who gave me the trust in 2013 will be happy that I will be leaving landmark legislation like UHCP (Universal Health Care Program) and Department of Housing that will definitely improve quality of life of Filipinos," he added.
Jinggoy is out on bail after being in detention for 3 years over plunder and graft charges in the multibillion-peso pork barrel scam.
The estranged brothers are sons of the former president with different women. The elder Jinggoy is the son of former senator Loi Ejercito Estrada, while JV's mother is actress-turned-San Juan City Mayor Guia Gomez. The brothers' rivalry worsened because of politics in San Juan City, where they both served as mayors.
The animosity grew when Ejercito signed a Senate committee report against former senators Juan Ponce Enrile, Bong Revilla, and his half-brother over the alleged misuse of pork barrel in 2014.
Ruling party PDP-Laban is eyeing Ejercito as one of its candidates. Meanwhile, Ejercito and Estrada are both being endorsed for senator by Davao City Mayor Sara Duterte Carpio, daughter of President Rodrigo Duterte. – Rappler.com