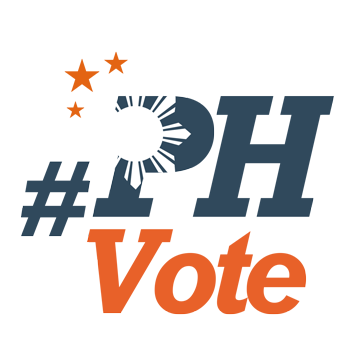 1
Cabinet revamp looms as 6 to 8 Cabinet members seen to run in 2019

MANILA, Philippines – Expect a "Cabinet revamp" to be announced on the week of October 8, given the plans of 6 to 8 Cabinet members to run for various positions in the 2019 elections.
Presidential Spokesman Harry Roque said that President Rodrigo Duterte is set to appoint new Cabinet members.
"There will be major revamp because there's at least 6 Cabinet members filing their certificates of candidacy (COC), so there will be new appointments made next week," Roque said on Friday, October 5.
A Cabinet meeting is set to take place on Monday, October 8.
While Roque's count is 6, Communications Secretary Martin Andanar counted up to 8 Cabinet members running in 2019, as he told the Inquirer.
These Cabinet officials would be deemed resigned from their positions by October 17, the last day for the filing of COCs by persons seeking to run in 2019.
According to the Commission on Elections Resolution 10420, officials holding an appointive position, like a Cabinet post, is deemed resigned once they submit their COC.
Roque and Andanar have so far declined to name the officials, but Duterte himself has mentioned some names during public speeches, where he even appears to endorse them. (READ: Malacañang power vacuum looms as 2019 candidacy filing nears)
Here's a list of Cabinet members who are supposedly eyeing either a national or local post in 2019:
Presidential Spokesman Harry Roque
Special Assistant to the President Bong Go
Presidential Political Adviser Francis Tolentino
Cabinet Secretary Leoncio Evasco Jr
Public Works and Highways Secretary Mark Villar
Labor Secretary Silvestre Bello III
Energy Secretary Alfonso Cusi
Duterte has also lightheartedly endorsed Department of the Interior and Local Government officer-in-charge Eduardo Año, citing his admiration for Año's strictness. But Año, while appreciative of the President's support, supposedly is not seriously contemplating any 2019 bid.
Impact on governance
It's not yet clear if Duterte will be appointing only officers-in-charge as a way to reserve the Cabinet posts for officials who will not win in 2019.
If Roque and Andanar are correct with their projections, the Duterte Cabinet would lose 20% to 30% or a 5th or a 4th of its current members by October 17. The Cabinet has roughly 30 members. (READ: Keeping up with Duterte: One year inside the Cabinet)
"What this means is that governance will be taking a backseat to elections. That's around at least half a year of governance," said Ateneo de Manila University political science professor Carmel Abao.
The period of October, when the Cabinet members resign, until May 2019, is a period of a little over 6 months.
But Roque sought to dispel worries that the resignation of the Cabinet officials would affect government projects and programs.
"The President will not run out of appointees. For every Cabinet official that leaves there are probably 100 people interested in one post," he said on Thursday in another briefing.
Duterte has asked at least one of the concerned Cabinet officials to reconsider running in 2019.
Roque said the President asked him to stay in the executive branch and offered him a new post. The spokesman said he has not made a decision on whether to accept the offer. – Rappler.com