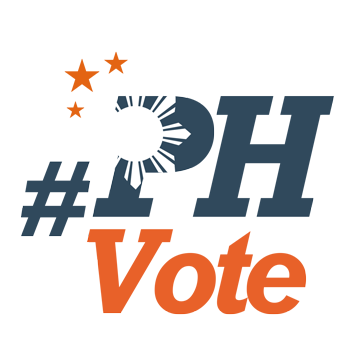 1
Opposition coalition to announce Senate slate only after October 17

MANILA, Philippines – Senator Francis Pangilinan, president of the Liberal Party (LP), said the opposition coalition will announce its final senatorial slate only after October 17, the last day of filing of certificates of candidacy (COCs).
"The announcement will come after the 17th, when the filing is over," Pangilinan told reporters in a mix of English and Filipino on Monday, October 8.
The opposition coalition initially targeted to announce its final slate for the 2019 senatorial elections on Tuesday, October 9. But Pangilinan said they "needed more time" to finalize their lineup.
"Let's see first who will really file their candidacies and then we will announce and launch the slate," said Pangilinan.
The once-ruling LP has already announced its first 3 senatorial candidates: Reelectionist Senator Paolo Benigno Aquino IV, human rights lawyer Chel Diokno, and former Quezon lawmaker Erin Tañada. All 3 candidates are scions of opposition leaders during the dictatorship of former president Ferdinand Marcos.
The opposition coalition has previously released an initial list of 18 names being considered for their final slate, including Aquino, Diokno, and Tañada.
The filing of COCs will happen from October 11 to 17.
How will the opposition finalize its slate? The opposition coalition has formed an advisory council, tasked to vet names being considered for its final lineup for the Senate race.
They will then submit the names to Vice President Leni Robredo, LP chairperson, who will have the final say on the opposition coalition's senatorial slate.
The advisory council is composed of representatives from LP, Office of the Vice President, Akbayan, Akyson Demokratiko, Magdalo, and Tindig Pilipinas.
Apart from Pangilinan, other council members include LP stalwarts Quezon City 3rd District Representative Bolet Banal and Quezon City 6th District Representative Jose Christopher Belmonte, Senator Antonio Trillanes IV for Magdalo, Akbayan president Machris Cabreros, and former social welfare secretary Dinky Soliman, ex-chief peace adviser Teresita Deles, and Mely Nicolas.
Will they field a 12-member slate? Pangilinan said the opposition coalition is still talking about it.
"Historically, hindi nananalo ang buong ticket. So ang question diyan is (Historically, the whole ticket does not win. So the question there is): do we fill the entire ticket or not or do we focus on fewer candidates and therefore be able to use more resources for fewer candidates so that we get a decisive victory," said Pangilinan.
Robredo previously said she wanted "patriots" to be a part of the opposition coalition's senatorial lineup. – Rappler.com