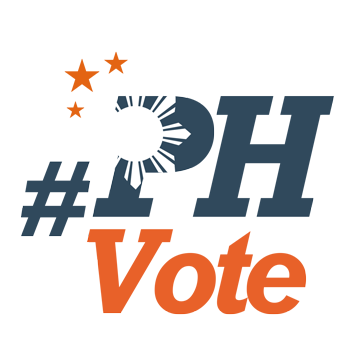 1
Junjun Binay 'strongly considering to run' for Makati mayor vs sister Abby

MANILA, Philippines – A sibling war is brewing in Makati City, with Jejomar Erwin "Junjun" Binay Jr "strongly considering to run" for mayor against his reelectionist sister Abigail "Abby" Binay Campos.
"I'm strongly considering to run," Junjun told Rappler on Thursday, October 11, the first day of filing of certificates of candidacy for the 2019 elections.
He said his eldest sister Senator Nancy Binay had been asking him to wait for the arrival of their father, former vice president Jejomar Binay, from his pilgrimage in Italy before Junjun finalizes his mayoralty bid.
"I'd like to give courtesy to my father and talk to him," said Junjun.
Junjun, who had served as Makati mayor from June 2010 to June 2015, said the family patriarch is set to return to the Philippines by Saturday, October 13.
"Susubukan naming ayusin para hindi umabot doon sa ganung senaryo…. 'Di ba normal lang naman din sa isang pamilya 'yung may mga ganitong pinagdadaanan?" said Nancy.
(We're going to try to fix the situation so that it will not reach that scenario…. Isn't it normal for a family to go through something like this?)
Abby is set to run for her second term as mayor in 2019, while father Jejomar will seek the congressional seat for Makati's 1st district. Abby's husband Luis Campos is the reelectionist Makati 2nd District representative.
Junjun refused to call his looming electoral battle with Abby as "Binay vs Binay," calling it instead as "Binay vs Campos."
"Kasi 'yong kapatid ko, ang laging statement niya is ibang Binay siya. It's evident there she's not carrying the Binay brand. She refuses to do the kind of leadership style ng father ko – being one with the poor, laging naglalakad. Eh I think she has already admitted na 'di siya 'yon," said Junjun.
(My sister always has this statement that she's a different Binay. It's evident there she's not carrying the Binay brand. She refuses to do the leadership style of my father – being one with the poor, always walking around the city. I think she has already admitted that she is not like that.)
He said he has not personally talked to Abby regarding his plans to run against her.
"I've not seen her lately. 'Di rin kami madalas mag-usap ng kapatid ko," he said. (My sister and I do not talk often either.)
'Clamor' for Junjun
According to Junjun, the Binay clan supposedly had a prior discussion that Abby would only be serving for one term. (READ: Emotional Abby Binay: Bring back 'Serbisyong Binay' to Makati)
"Nag-give way ako para ma-diffuse ang tension sa Makati," said Junjun. (I gave way to diffuse the tension in Makati.)
Abby ran for mayor and won in 2016 after Junjun was dismissed from office in September 2015. The Ombudsman had found him and other city officials guilty of the administrative charges of serious dishonesty and grave misconduct over irregularities in the construction of the Makati City Hall Parking Building.
But in May this year, the Court of Appeals overturned Junjun's dismissal, arguing that the condonation doctrine – which the Supreme Court struck down in November 2015 – still applied to him.
The condonation doctrine, which elected officials have been invoking since 1959, is when administrative offenses of an elected official are already deemed forgiven when the public decides to reelect him or her.
Junjun and his father, also a longtime Makati mayor, are set to face trial before the anti-graft court Sandiganbayan over the allegedly overpriced Makati Science High School building.
Now, Junjun wants to return to power. Junjun said 13 out of 16 Makati councilors have pledged their support for him.
"Their clamor is for me now to go back and lead the city. More than 80% of the barangay officials are supporting me. And then when you go to the ground, there's really this clamor from them to make me run again," Junjun.
Emotional Abby to retaliate vs pro-Junjun councilors
Abby told ABS-CBN News that she found it ironic that councilors claimed to have lost confidence in her when she had not received any complaints from them regarding how she runs the city.
She also said that when she became mayor after Junjun, she "inherited" a lot of problems that she needed to fix.
"Sabi ng daddy ko, 'wag daw akong iiyak. At the end of the day magkapatid pa rin kami. Hindi naman maaalis 'yon. Pero kung hindi ho siya mapipigilan, wala magagawa 'yong tatay ko kundi ikampanya at tumakbo sa akin," said Abby, who cried during the interview.

(My daddy said I shouldn't cry. At the end of the day, we are still siblings. You can't deny that. But if he will not be stopped, then my father will have no choice but to campaign for and run with me.)
In a separate interview, Abby said that councilors Ferdinand Eusebio and Divine Jacome, along with other members of the city council, are urging Junjun to fight her in the polls.
"'Binubuyo nila si Junjun na tumakbo para makabalik sila sa puwesto at magpakaligaya sa pangungurakot sa pera ng mga taga-Makati. I still hope that Junjun will do what is best for Makati and our family and not run," said Abby. (They are enticing Junjun to run so they can return to power and indulge themselves in stealing the funds of Makati residents.)
But the incumbent Makati mayor is also eyeing to file charges against Eusebio and Jacome for alleged corruption and maintaining "ghost" employees in their offices.
She said she has written statements from witnesses who know about the councilors' alleged corrupt practices.
"Hindi Serbisyong Binay ang gusto nilang ibalik. Gusto nilang ibalik ang dating kalakaran ng kanilang sindikato. Ako at ang aking ama ay hindi papayag na bumalik ang sindikato," she said.
(They don't want to return Serbisyong Binay. They want to bring back their syndicates back. My father and I will not let that happen.) – Rappler.com