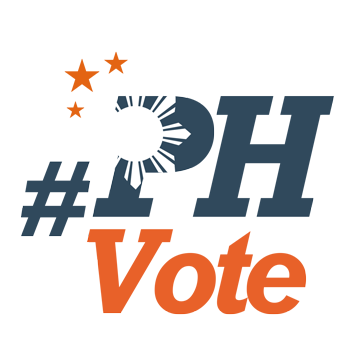 2
Ronald dela Rosa files candidacy for senator

MANILA, Philippines (UPDATED) – President Rodrigo Duterte's first police chief filed his candidacy for senator on Friday, October 12, promising to push for the return of the death penalty.
Ronald "Bato" dela Rosa, who served as Bureau of Corrections (BuCor) chief after retiring from the Philippine National Police in April, submitted his certificate of candidacy at around 11 am on the second day of the period for filing candidacies at the Commission on Elections (Comelec).
After filing his COC, he told reporters if he becomes a senator, he would prioritize the reinstatement of the death penalty for drug trafficking and heinous crimes.
"Malaking deterrence 'yan, talagang matakot sila magdala ng drugs niyan, kung may death penalty tayo (It will be a big deterrence, they will really be scared to bring drugs if we have death penalty)," he said about Chinese nationals who dare to smuggle drugs into the Philippines.
The measure is one supported by Duterte, who has bragged about killing thousands of criminals in the name of peace and order.
Dela Rosa also said he would push for legislation creating a "Department of Corrections," which would place under one department the current functions of his current bureau, the Bureau of Jail Management and Penology, and local jails.
In general, Dela Rosa plans to focus on legislation related to security.
"God willing, if I'm lucky, I'll focus on law enforcement, safety and security, peace and order, and of course, corrections," he said.

Too young to retire
An energetic Dela Rosa said he was itching to serve the country after retiring from the PNP in April, a few months after he reached at the mandatory retirement age of 56 in January. The President had initially extended his stay at the PNP.
"Gustong-gusto ko magserbisyo. I am too young to retire. Alam ko malakas pa ako, kaya ko pa magserbisyo sa taongbayan (I really want to serve. I am too young to retire. I know I am still strong, I can still be of service to my countrymen)," he said.
Duterte had initially wanted him to run for governor but the Chief Executive later changed his mind.
Asked why, the former police chief said, "Baka nakikita rin niya pumapasok ako sa survey (Maybe he saw I was doing well in the surveys). Sabi niya (He said), grab the opportunity."
Dela Rosa, as Duterte's first PNP chief, became the face of the administration's bloody crackdown on illegal drugs.
It was Dela Rosa who coined the term TokHang, the name of the PNP's campaign of knocking at doors of suspected drug pushers and addicts to convince them to stop their bad habits. – Rappler.com