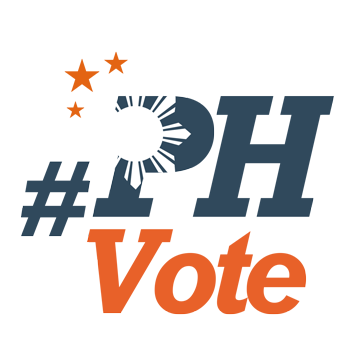 4
WATCH: Supporters of politicians, party-list groups taunt each other outside Comelec

MANILA, Philippines – Although there were fewer supporters of hopefuls who trooped to the Commission on Elections (Comelec) on Friday, October 12, things got louder as groups locked horns and jeered throughout the day.
Supporters of the Gabriela's party-list nominees were first to arrive at the Comelec. With a drum line in tow and pink banners in the air, the group kicked off the second day of filing of certificates of candidacies (COCs).



But as the party's bets were filing their COCs, supporters of Bureau of Corrections chief Ronald "Bato" de la Rosa quickly filled the space.
Upon De la Rosa's arrival, his supporters swarmed around him as he climbed up a stage for interviews. Gabriela, along with militant groups Bagong Alyansang Makabayan and Kilusang Mayo Uno, then loudly protested against the government's anti-drug campaign, the high prices of goods, and contractualization of workers.
Dela Rosa, who was President Rodrigo Duterte's first Philippine National Police chief, became the face of the administration's bloody crackdown on illegal drugs. In an interview with reporters outside the Comelec, he called Oplan Tokhang – the name of the PNP's campaign of knocking at doors of suspected drug pushers and addicts to convince them to stop their vice – his "brainchild."
But De la Rosa's supporters were quick to respond, and got into a heated exchange with the Gabriela crowd.
WATCH: Word war ensues between Gabriela partylist and Bato's supporters #PHvote @rapplerdotcom pic.twitter.com/UvWNHHTSOh

— Sofia Tomacruz (@sofiatomacruz) October 12, 2018
De la Rosa said his campaign would push for the reinstatement of the death penalty for drug trafficking and heinous crimes as well as other law and order measures. To this, his crowd cheered.

Before the day was over, though, another two groups faced off.

Pro-administration groups said the youth were ungrateful as supporters of the progressive Kabataan party-list organization arrived, minutes before the Comelec closed office.
Shouting Duterte's name repeatedly, they attempted to taunt students who made their way to Comelec.
"Hindi kayo pag-asa ng bayan," they said. (You're not the hope of the nation.)
WATCH: Pro-admin groups clash with Kabataan supporters outside Comelec #PHVote @rapplerdotcom pic.twitter.com/PBmtnTtOiE

— Sofia Tomacruz (@sofiatomacruz) October 12, 2018

The youth group continued to cheer for their representatives as they filed their COCs. As crowds dispersed and the Comelec closed its doors, they sang of their party's advocacies and awaited their nominees.
WATCH: Kabataan sings for better education, etc #PHVote @rapplerdotcom pic.twitter.com/axvB4QTETH

— Sofia Tomacruz (@sofiatomacruz) October 12, 2018
WATCH: Kabataan supporters sing their party's song as nominees file their COCs inside Comelec #PHVote @rapplerdotcom pic.twitter.com/epCtFhyaV3

— Sofia Tomacruz (@sofiatomacruz) October 12, 2018