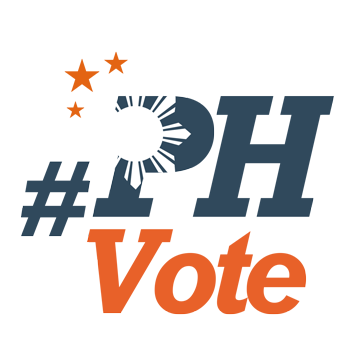 2
Chel Diokno, Erin Tañada file candidacies for senator

MANILA, Philippines – If they both win in the 2019 midterm elections, there would once again be a Diokno and a Tañada in the Philippine Senate.
Human rights lawyer Jose Manuel "Chel" Diokno and former Quezon representative Lorenzo "Erin" Tañada III filed their candidacies for senator on Tuesday, October 16, as candidates of the opposition Liberal Party (LP).
Diokno is the son of former senator Jose "Pepe" Diokno, while Tañada is the grandson of former senator Lorenzo Tañada.
The older Diokno and Tañada served in the Philippine Senate at the same time, before the late dictator Ferdinand Marcos declared martial law. Both lawmakers fought the dictatorship and were among the victims of human rights violations.
Erin's father Wigberto Tañada also served as senator during the '90s.
Platform
The scions of martial law icons step to the fore in what Tañada called as an administration that "does not listen to its people."
"Hanggang ngayon, panay lang sakit ang nararamdaman natin, ito ang magpapakita na hindi pinapakinggan ang daing ng mga mamamayan," Tañada said, referring to soaring prices of goods.
(Until now, we're still just feeling the pain, and this shows that the administration does not listen to the grievances of its people.)
Diokno, who heads the human rights group Free Legal Assistance Group, underscored the problems of the justice system, especially in the age of the war on drugs where at least 20,000 Filipinos have died either at the hands of the police or vigilante assailants.
Diokno is a constitutional law expert, whose petition asking to declare the war on drugs as unconstitutional is still pending before the Supreme Court.
Diokno said once in the Senate, he would push for a higher budget in the judiciary.
"Wala pa pong dalawang porsyento ng national budget ang napupunta sa ating judiciary. Kulang na kulang sa tauhan – 20% ng ating mga judge sa trial court ay bakante, 34% ng ating mga prosecutor sa DOJ ay bakante. Kaya ang taumbayan nagtataka bakit ang bagal ng paglilitis ng kaso natin, 'yan ang dahilan," Diokno said.
(The judiciary's budget accounts for less than 2% of the national budget. Our judiciary is lacking human resource – 20% of the judges position in the trial courts is vacant, 34% of prosecutor position at the DOJ is vacant. People wonder why justice is slow, that's why.)
When asked how his focus on human rights will help other aspects of legislation like economics, Diokno said every bit of a lawmaker's work has to do with human rights.
Diokno and Tañada will run carrying the brand of politics that their fathers and grandfather were known for during their time – staunch critics of a dictatorial style of government, and of course, martial law, which has been in effect over Mindanao for more than a year.
But will this brand of politics work against the Duterte magic? Has the Liberal Party – dubbed the dilawans – been given a bad name in the time of Duterte?
"Handa ba ang asul, pula, dilaw, berde, itim na mag-usap-usap? Ano ba talaga ang problema natin? (Are all colors blue, red, yellow, green, black, ready to talk? What really is our problem?)" Tañada said.
In the story of descendants running for office, Diokno and Tañada will also run against the dictator's daughter, Ilocos Norte Governor Imee Marcos.
Diokno and Marcos even filed their certificates of candidacy side by side, as old wounds are again brought up from the bloody era of Marcos' martial law.
Diokno and Tañada said they are ready to work with Marcos in case they all get a seat in the Senate.
"I will deal with it the way that I have dealt with everything in my life, with proper decorum and at the same time I will stand my ground," Diokno said.
Diokno added, "We have never asked for apology because apologies are not asked for, apologies are given," just as Marcos once again said they would not say sorry for the sins they did not commit.
Perhaps their biggest problem at this point is ambivalence – not a lot of people know them, as seen in their low ratings in surveys.
Diokno and Tañada said they are ready for the rigorous campaign trail, to visit as many places as they can to re-introduce their families' brand of politics, and try to make a mark as their own men. – Rappler.com