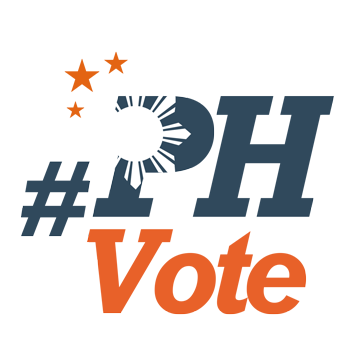 2
Panelo denies special treatment for Bong Go in COC filing

MANILA, Philippines – New Presidential Spokesperson Salvador Panelo denied former presidential aide Bong Go brought more than the allowed number of companions when he filed his certificate of candidacy (COC) for senator on Monday, October 15.
Panelo, who wasn't present at the filing at the Commission on Elections (Comelec) main office in Manila, said that while Go may have had more than 4 companions, he didn't mean to "bring" them along, thus he is not to blame for flouting Comelec rules.
"He didn't bring them, they went to Comelec when they learned he was filing his COC to show their support," Panelo told Rappler in a message.
In a Palace press conference earlier on Tuesday, Panelo said Go had only 4 companions, a claim contradicted by videos, photos, and firsthand accounts.
"Hindi ba 4 nga 'yung kasama niya? Three Cabinet members tapos si Presidente, eh di 4. Eh 'yung mga iba mga sumunod, nabigla," Panelo said.
(Wasn't he only with 4 people? Three Cabinet members and the President, so 4. The others just followed, so people were shocked.)
"The ones I knew to be there were ES (Executive Secretary) Medialdea, Martin [Andanar] was there, Secretary Jun (Hermogenes Esperon Jr), them 3," he said in Filipino.

But reporters inside the COC filing room on the 3rd floor of the Comelec building saw 5 current and former Cabinet officials and more than two dozen Bong Go supporters also in the room as Go filed his COC.
The officials present were President Rodrigo Duterte, Executive Secretary Salvador Medialdea, Communications Secretary Martin Andanar, outgoing Foreign Secretary Alan Peter Cayetano, and former justice secretary Vitaliano Aguirre II.
When told of this, Panelo clarified his statement.
In live videos of Go's press conference inside the Comelec building, there were at least 9 government officials present in the room: Duterte, Medialdea, Andanar, Cayetano, Acting Social Welfare Secretary Virginia Orogo, Presidential Anti-Corruption Commission spokesman Greco Belgica, Presidential Assistant for the Visayas Michael Dino, Energy Secretary Alfonso Cusi, and Chief of Presidential Protocol Robert Borje.
This is apart from Presidential Security Group and Palace media relations personnel who are always present in events where Duterte is in attendance.

No side to blame
At first, Panelo blamed the Comelec for not being prepared for the large number of people supporting Go that day, then took it back, likely because Duterte's decision to accompany Go was made at the last minute.
"They (Comelec) should have anticipated. Sa bagay (Actually), you can't also blame them. I don't think you can blame any side. Nagkataon lang, but it doesn't mean pinaburan si Bong Go (It just so happened, but it doesn't mean Bong Go was favored)," he said.
Panelo dismissed the concerns raised about special treatment for Go, saying the situation was inevitable because of Duterte's popularity.
"Sabi ko nga eh (Like I said), we have a rock star president. Wherever he goes, pinagkakaguluhan siya (he is surrounded). Hindi mo na makontrol ang tao eh (You can't control the people anymore)," said the spokesman.
He later on told Rappler: "The man (Go) is popular and [a] likeable person supported no less than by the President. It's natural that many support him."
Since the start of Duterte's presidency, in fact in his very first Cabinet meeting, the President told his Cabinet appointees to never expect special treatment.
Only last October 1, in response to the airport incident involving ACTS-OFW Representative John Bertiz, Malacañang had said: "Let's learn by way of example from what the President is doing. He does not ask for any special treatment." – Rappler.com