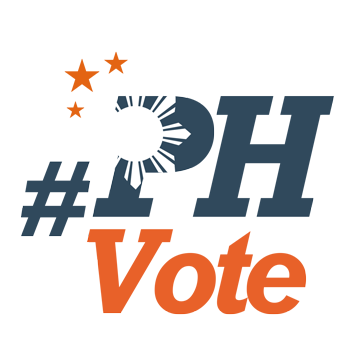 1
WATCH: Comelec crowds jeer at Imee Marcos, loyalists shout back

MANILA, Philippines – "Do you hear what people are saying?"
Senate hopeful Imee Marcos was asked this question when she arrived at the Commission on Elections (Comelec) central office to file her certificate of candidacy (COC) for senator on Tuesday, October 16.
Supporters of Liberal Party (LP) senatorial bet, human rights lawyer Chel Diokno – some of who were Martial Law victims – chanted, "Never again to Martial Law!"
But Imee Marcos, the eldest child of the late dictator Ferdinand, said she "could not understand the calls clearly."
She is accompanied by her mother, former First Lady Imelda Marcos, who is seeking to replace Imee as Ilocos Norte governor; her brother Ferdinand Jr, a former senator who is contesting the results of the 2016 vice presidential election; and her sons.
"I have no clue, sorry, I think it's, 'Imee, solusyon,' because I always have an answer," she said.
So she couldn't heare the shouts against Martial Law? Imee Marcos replied, "No, these are my friends from old Kabataang Barangay."
The KB, forerunner of the Sangguniang Kabataan, was headed by Imee during Martial Law. It was a council based in the villages that that allowed the youth to engage in public affairs.
WATCH: As Marcos poses with her family, Martial Law victims in the crowd shout "Never again to Martial Law!" Asked for comment, Marcos says she only hears them chant "Imee, solusyon" as she "always has solutions" #PHVote @rapplerdotcom pic.twitter.com/5dvWq7NUyc

— Sofia Tomacruz (@sofiatomacruz) October 16, 2018
It was a theme seen throughout the day: political opponents and their supporters taunted each other outside the Comelec office.
As another LP bet, former interior secretary Mar Roxas, arrived to file his COC, Marcos' supporters shouted, "Marcos pa rin!" (We still support Marcos!)
To which Roxas responded, "Mukhang buhay na buhay ang demokrasya." (Looks like democracy is thriving.)
WATCH: Diokno's supporters shout "Marcos, Hitler, Diktador, Tuta!" And never again to Martial Law as Inee Marcos, accompanied by her mother Imelda and family enter Comelec #PHVote @rapplerdotcom pic.twitter.com/FvjznnviDu

— Sofia Tomacruz (@sofiatomacruz) October 16, 2018
An announcer led Marcos supporters to chant "Marcos, Marcos, Marcos!"
Amid the noise, nominees from the party-list group Aksyon ng Health Workers joined forces with Diokno's supporters as he entered Comelec.
Diokno and another opposition senatorial bet, Erin Tañada, said there was a need to strengthen the opposition, fight for democracy, and call for greater checks and balances in government institutions.
These were the issues, they said, which pushed them to seek seats in the Senate. (READ: When descendants run: Diokno, Tañada file candidacies for senator) – Rappler.com