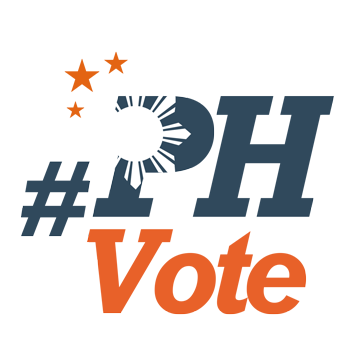 2
Awkward! Imee Marcos, Chel Diokno file COCs same time

MANILA, Philippines – She is the daughter of dictator Ferdinand Marcos. He is the son of an opposition leader detained during the Marcos dictatorship.
Ilocos Norte Governor Imee Marcos and human rights lawyer Jose Manuel "Chel" Diokno found themselves sitting next to each other on Tuesday, October 16, as they filed their certificates of candidacy (COCs) for senator.
Outside the Comele, their supporters taunted each other.
Marcos, who is a Duterte ally running under the Nacionalista Party, and Diokno, who is running under the opposition Liberal Party, did not speak to each other during the COC filing.

Marcos finished filing her COC ahead of Diokno, after which she faced the media to deliver a statement and to accept questions. After her press conference, Marcos lingered a bit longer to grant an interview to a radio station. Diokno stayed in a holding room while Marcos was there.
As Marcos exited the COC filing room, we asked her how it felt to file her COC alongside Diokno.
"Ay, gano'n ba? Hindi ko kilala," Marcos said. (Oh, is that the case? I don't know him.)
She then referred to having worked with then-congressman Benigno "Noynoy" Aquino III, the son of another opposition leader during the Marcos regime, at the House of Representatives.
"Walang problema, talaga namang ganyan ang buhay. At sabi ko nga, 1998 hanggang 2007, kaakbay ko pa sa minority si Noynoy Aquino. Congressman siya ng Tarlac noon," Marcos said. (There's no problem, such is life. And, as I said, from 1998 to 2007, I was hand in hand in the minority with Noynoy Aquino. He was congressman of Tarlac back then.)
When pressed for confirmation if she indeed did not know Diokno, Marcos replied, "Hindi ko masyadong namukhaan, sorry, mahina ang mata ko, sorry. At saka nakapako na 'ko sa probinsya nang pagkatagal-tagal eh. 'Yung mga sikat hindi ko masyadong kilala, pasensya."
(I did not recognize him, sorry, I have poor eyesight, sorry. And I've been stuck in the province for a long time. I don't know famous people that much, pardon me.)
Asked to react to Marcos' comment that she doesn't know him, Diokno told reporters: "Okay lang naman sa akin 'yon. Ayokong makilala rin si Imee, so walang problema po 'yon." (That's okay with me. I also don't want to know her, so there's no problem with that.)
Shadow of Marcos years
The COC filing of Marcos and Diokno – as well as senatorial bets Paolo Benigno "Bam" Aquino IV, Lorenzo "Erin" Tañada III, and Juan Ponce Enrile – showed that the horrors of the Marcos years will continue casting its shadow on the 2019 elections.
Aquino is a nephew of slain Marcos critic Benigno Aquino Jr, Tañada is the grandson of Lorenzo Tañada, who was also a Marcos critic.
Enrile was the architect of Martial Law under Marcos.
Diokno was asked how he felt about running against a Marcos.
Diokno said on Tuesday, "Parang nauulit lang ang kasaysayan dahil noong panahon ng tatay ko, eh syempre ang katapat niya ang tatay niya, eh ganon lang yon." (It's like we're repeating history because during my father's time, his rival was her father, so it's just like that.)
"Let's bring it on and let's see what will happen," Diokno said.
Meanwhile, Marcos said the Philippines is ready to hear other thoughts and to listen to their "side of their story" about the Martial Law years.
On people demanding for a public apology from their family for Marcos-era atrocities, Marcos said she has apologized many times for unforeseen events – "hindi inaasahang mga pangyayari" – during her father's time.
But as her mother Imelda Marcos and brother Ferdinand "Bongbong" Marcos Jr always say, "Kung ang inaasahan o dine-demand, 'ika nga, eh 'yung admission, eh palagay ko hindi naman pupuwede 'yon (if what they expect or demand is admission, I think that cannot be)."
"Bakit po, ma'am?" a reporter asked. (Why, ma'am?)
The dictator's daughter shot back, "Bakit kami mag-a-admit sa hindi namin ginawa?" (Why will we apologize for something we did not do?) – Rappler.com