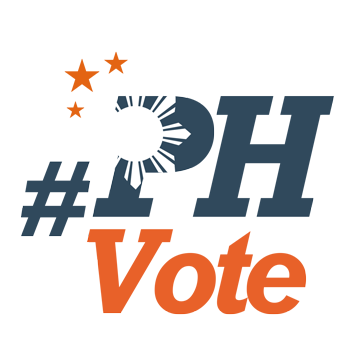 1
Awaiting judgment for plunder, Bong Revilla launches Senate bid from jail

MANILA, Philippines – Former senator and plunder defendant Ramon "Bong" Revilla Jr officially filed his certificate of candidacy (COC) for the 2019 senatorial elections.
Because Revilla is in jail for one count of plunder and 16 counts of graft, his wife, Bacoor City Mayor Lani Mercado Revilla, filed the COC on his behalf on Wednesday, October 17, at the Commission on Elections (Comelec) headquarters in Intramuros, Manila.
Revilla, 52, is running under Lakas-CMD.
"Ikinulong man nila ako, hindi nila maikukulong ang aking puso, diwa, at pagmamahal sa bayan (They may have detained me, but they cannot detain my heart, spirit, and love for country)," Revilla said in a statement read by Mercado.
Revilla has an interesting couple of months ahead of him, because while he runs a campaign from his detention cell in Camp Crame, he also awaits his judgment for plunder from the anti-graft court Sandiganbayan.
Revilla's plunder case, in which he is accused of allegedly receiving P224.5 million in kickbacks from his pork barrel, has been submitted for decision at the Sandiganbayan First Division.
It is the first pork barrel scam case to be finished at the anti-graft court, and there is a good likelihood that the judgment will come before the year ends or in early 2019.
"The 90 days started September 10 and it will end December 10, so hopefully if the decision is positive, he will be out before December," Mercado said, adding that they purposely did not file a petition for bail to finish the case as soon as possible and "find out the truth."
LOOK: COC of Ramon "Bong" Revilla for senator @rapplerdotcom #PHVote pic.twitter.com/KGSQYFddkR

— Paterno Esmaquel II (@paterno_II) October 17, 2018
Can he hold public office?
Being charged of plunder does not disqualify Revilla to run for public office, as affirmed earlier by Sandiganbayan Presiding Justice Amparo Cabotaje-Tang.
But it would be a different story if he is convicted. Under the Local Government Code and the Omnibus Election Code, those convicted of crimes punishable by 12-18 months or more are disqualified from holding public office.
Plunder is punished by lifetime imprisonment, and conviction also carries a perpetual disqualification penalty.
But Tang said "conviction per se is not a disqualification."
"The judgment of conviction must be final and executory...so if there is a pending motion for reconsideration or appeal from the judgment of conviction, the disqualification does not yet attach," Tang said.
Appeals would take a new period of litigation.
But individuals will not be stopped from filing a petition for disqualification against him at the Comelec.
Asked whether they are worried that the plunder charges will hurt Revilla's campaign, Mercado said: "Truth will come out, justice will prevail, kung kayo po ay nandoon sa kaso itself at natutukan 'nyo po ito, nag-retract na po ang marami sa witnesses at pinatutunayan na nila na walang kinalaman po si Senator Bong (if you follow the case closely, many witnesses have already retracted, and they are already proving that Senator Bong is innocent)."
Only two witnesses were considered to have "recanted" some of their statements, but the prosecution has downplayed it, saying their paper trail has more weight than the word of distressed witnesses.
Revilla is eyeing a return to the Senate after, as he claims, his presidential aspirations were spoiled by his accusers. Revilla likes to tell the court during hearings that he was dragged to the pork barrel scam scandal by his political foes, after he declared in 2013 his plans to run for president in 2016.
The Sandiganbayan is now weighing prosecution evidence against Revilla, including an explosive report from the Anti-Money Laundering Council which supposedly shows that millions of deposits made to Revilla accounts matched dates and amounts from Benhur Luy's records of when he supposedly gave kickbacks to Revilla's staff, Richard Cambe. – with a report from Paterno Esmaquel II/Rappler.com