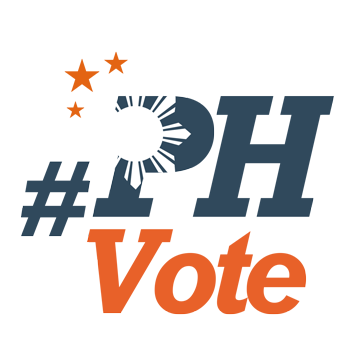 1
LIST: Who's running for mayor, vice mayor in Metro Manila for 2019?

MANILA, Philippines (UPDATED) – Local races in Metro Manila for the May 2019 elections have taken shape following the filing of certificates of candidacy at city and municipal Commission on Elections (Comelec) offices from October 11 to 17, 2018.
Here is a list of aspirants who are expected to face off in the 2019 polls in the National Capital Region.
This list is based on the tentative list of candidates published by Comelec on its website in November.
This is not yet the final list of candidates appearing on the ballot in May 2019, as local Comelec offices will screen their candidacies first and await any substitution or withdrawal until November 29, according to their calendar of activities for the 2019 polls.
The mayor-vice mayor tandems are listed first, followed by other notable persons without a running mate, then independent aspirants per position.
Manila
For Mayor
For Vice Mayor
Mayor Joseph Estrada (PMP)
Ex-congressman Amado Bagatsing (Kabaka)
Ex-vice mayor Francisco "Isko Moreno" Domagoso (Asenso Manileño)
Vice Mayor Maria Sheilah Lacuna Pangan (Asenso Manileño)
Ex-mayor Alfredo Lim (PDP-Laban)
-
-
Ex-police general Elmer Jamias (Independent)
Onofre Abad (Independent)
Francisco Pizarra (Independent)
Benjamin Rivera (Independent)
Cecilia Salvador (Independent)
Francis Villegas (PDDS-DPP)
Virgilio Añonuevo (Independent)
Butch Cosme (Independent)
Severino Reyes (Independent)
Amando Magsino Tetangco (Independent)
Caloocan City
For Mayor
For Vice Mayor
Mayor Oscar Malapitan (NP)
Vice Mayor Macario Asistio III (NPC)
Rufino Bayon-on (Independent)
Ronnie Malunes (Labor Party Philippines)
Edgardo Sevilla (Independent)
Maximo Torrelino (Independent)
Emil Trinidad (Independent)
-
Las Piñas City
For Mayor
For Vice Mayor
Mayor Imelda Aguilar (NPC)
April Aguilar Nery (NPC)
-
Michael Bondoy (NP)
Luis Casimiro (Independent)
Benjamin Gonzales (Independent)
Conrado Miranda (Independent)
Antonio Abellar Jr (Independent)
Makati City
Malabon City
Mandaluyong City
| | |
| --- | --- |
| For Mayor | For Vice Mayor |
| Mayor Carmelita Abalos (PDP-Laban) | Vice Mayor Antonio Suva Jr (PDP-Laban) |
| Virgilio Caldino (Aksyon Demokratiko) | Emelito Custodio (Aksyon Demokratiko) |
| Arturo Cezar (Partido Federal ng Pilipinas) | Julio de Quinto (Partido Federal ng Pilipinas) |
| Florencio Solomon (Independent) | - |
| - | Gina Estrada (Independent) |
Marikina City
For Mayor
For Vice Mayor
Mayor Marcelino Teodoro (PDP-Laban)
Ex-vice mayor Marion Andres (NPC)
Lorderito Nebres (PDP-Laban)
Richard James Estanislao (PDP-Laban)
Marijoy Demiar Villoso (Independent)
Eva Aguirre Paz (Independent)
Arnolfo Almocera (PDDS)
Muntinlupa City
For Mayor
For Vice Mayor
Mayor Jaime Fresnedi (LP)
Ex-vice mayor Artemio Simundac (PDP-Laban)
Ex-immigration deputy commissioner Marc Red Mariñas (NUP)
Vice Mayor Celso Dioko (NUP)
Eldeliza Aguilar Nava (Workers and Peasants Party)
Timmy Richard Gabriel (

Workers and Peasants Party

)
Oscar Marmeto (Independent)
Rodolfo Victa (PDDS)
Rafael Burgos (Independent)
Navotas City
Parañaque City
Pasay City
Pasig City
Pateros
| | |
| --- | --- |
| For Mayor | For Vice Mayor |
| Mayor Miguel Ponce III (PDP-Laban) | Vice Mayor Gerald German (PDP-Laban) |
| Willie Buenaventura (NP) | Carlo Santos (NP) |
Quezon City
For Mayor
For Vice Mayor
Vice Mayor Ma. Josefina Belmonte (SBP)
Councilor Gian Carlo Jose Sotto (SBP)
1st District congressman Vincent Crisologo (PDP-Laban)
Lawyer Joseph Peter Sison (PDP-Laban)
2nd District ex-congressman Ismael Mathay III (KDP)
Councilor Roderick Paulate (KDP)
Henry Samonte (Labor Party Philippines)
Rolando Jota (Labor Party Philippines)
Teodoro Rusios (PDDS)
Cinderella Ladisla (PDDS)
Romeo Acebedo (Independent)
Esmeraldo Balosa (Independent)
Alexander Lague (PGRP)
Wilhelmina Orozco (Independent)
Regin Ree Reyes (NUP)
Andy Rosales (Independent)
Allan Bantilo (Independent)
Jomer Sotto (Independent)
San Juan City
Taguig City
| | |
| --- | --- |
| For Mayor | For Vice Mayor |
| Taguig City district ex-congressman Lino Cayetano (NP) | Vice Mayor Ricardo Cruz Jr (NP) |
| Taguig-Pateros district congressman Arnel Cerafica (PDP-Laban) | Ex-congressman Henry Dueñas Jr (PDP-Laban) |
| Sonny Boy Andrade (Independent) | - |
| - | Ex-councilor Baltazar Mariategue (Independent) |
Valenzuela City
– Rappler.com