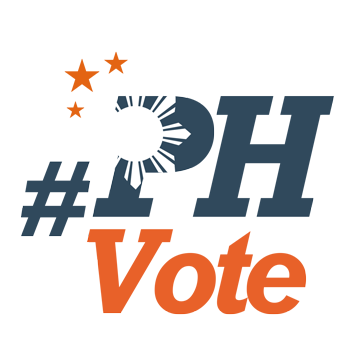 1
Erin on the Tañada brand: 'There's space for principled politics'

MANILA, Philippines – Former congressman Lorenzo "Erin" Tañada III hopes to bring more "principled politics" in the Senate if he wins in the 2019 elections.
The scion of the Tañada clan expounded on what his illustrious family name means for him as a senatorial candidate in response to questions in a #TheLeaderIWant interview with Rappler on Monday, November 5.
"Well I think there's always a space for principled politics, which is lacking at this point in time in the Senate. There's always space for love of country, although people can have their own definitions on how to love their country. But I believe the Tañada brand is a brand that is appealable across generations," said Tañada.
He is among the 8 senatorial aspirants being fielded by the Liberal Party (LP)-led Oposisyon Koalisyon for 2019.
The former deputy speaker and longtime LP member is the grandson of former senator Lorenzo Tañada, one of the key figures of the opposition movement against the late dictator Ferdinand Marcos.
His father, Wigberto Tañada, was among the so-called "Magnificent 12" senators who voted against the continued stay of American military bases in the country in 1991.
Tañada believes that the political achievements of his father and grandfather are feats that even millennials would appreciate.
"I feel that, especially for the millennials, if a person takes a position, the millennials would want to see that person stick to that position and fight for that position. And I think the record of my grandfather, my father, and myself as a representative in the district, would show that," he said.
The third generation Tañada is no stranger to politics himself, having served 3 terms as Quezon 4th district representative.
Vowing to fight for farmers and laborers if he wins as senator, Tañada counts among his achievements as congressman the passage of the law extending the Comprehensive Agrarian Reform Program in 2009. (READ: CARPER at 25: Beyond land distribution)
He had also pushed for the creation of a trade representative office, though the bill did not pass in Congress during his time. Tañada said he would push for these kinds of agricultural and economic reforms if he becomes a senator.
"With regard to labor, we tried to push for the creation of a trade representative office because we feel that trade is the art of war now. If you'd like to protect certain industries, certain jobs in our economy,…your trade negotiator should be well-equipped. Sad to say, it has not passed Congress. So these are the advocacies that I fought for when I was in Congress and will hopefully, if given the opportunity, will continue to fight for in the Senate," he said.
In the 14th Congress, Tañada was also instrumental in the passage of the Freedom of the Information bill, though the House of Representatives failed to ratify the measure then. – Rappler.com