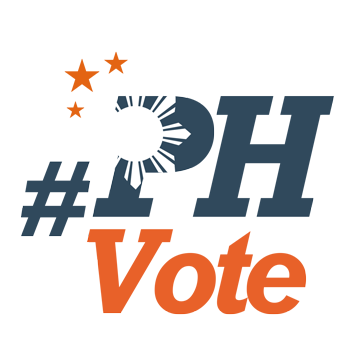 1
Opposition on wooing voters: Make it about them, not Duterte

MANILA, Philippines – How can the opposition coalition win in the time of the popular Rodrigo Duterte?
Don't make it about the President, but about voters, said reelectionist Senator Paolo Benigno "Bam" Aquino IV.
Speaking before supporters at a gathering Tuesday night, November 6, Aquino said a wise way to win over voters is not to pick a fight, but to instead focus on their lives and the challenges they face. (READ: Duterte magic to be tested in 2019 Senate race)
"We need to talk to people where they are. Let's not start by picking a fight right away. That's my suggestion; that's what works for me, honestly – we talk about their lives, not about politics on the onset," Aquino said.
Aquino, a staunch foe of the tax reform law in the Senate, said he would continue to visit communities to ask how they are coping with soaring prices of rice and other basic goods. (READ: Barangay event kicks off opposition bid to overcome 'dilawan' handicap)
He said he would also visit more poor communities where there are victims of alleged extrajudicial killings. Many times in these visits, Aquino said, some members of his audience wore Duterte shirts and ballers.
"Many of them support the President and I get that, and I don't think you need to challenge that at this point, but you say: Pero si Chel Diokno, 'yan tutulong 'yan para 'yung mga namatayan magkaroon ng hustisya. Si Senator Bam tutulong 'yan na mapababa 'yung presyo ng bigas, mapababa 'yung presyo ng bilihin," Aquino said.
(But Chel Diokno would help families of victims get justice. Senator Bam would help bring down prices of rices and other goods.)
Emotional, not rational
Former solicitor general Florin Hilbay, who rose to social media prominence for his tweets critical of the administration, said that Duterte's anchor is "not a rational anchor but an emotional anchor."
"It's like love – minsan kahit 'yung isang taong mahal mo, maraming kalokohang ginagawa sa 'yo, mahal mo pa rin (sometimes even when the one you love has done bad things to you, you still love them). It's emotional, we need to be able to communicate to the voters not just at the rational level, but also at an emotional level," Hilbay said.
Hilbay noted that even though one of Duterte's political promises is the shift to a federal form of government, the latest Pulse Asia survey shows a majority of Filipinos reject the idea of federalism for now.
"Merong space para mag-disagree 'yung mga tao 'dun sa sinasabi ng Presidente (There is space for people to disagree with the President)," Hilbay said.
He added that the opposition's supporters must stick to issues and say, "Kahit sino mang presidente gumawa nito, kahit si Presidente Aquino, puwedeng tutulan (Regardless of the President who did this, even if it's President Aquino, we can oppose it)."
'The law died'
The most soft-spoken of the 8-man slate, human rights lawyer Chel Diokno reiterated that he's running to fight the Duterte administration, particularly its policies that go against human rights and rule of law.
Diokno, who has a pending petition before the Supreme Court to declare Duterte's war on drugs unconstitutional, said that two years under the Duterte administration had so far made him feel that the country was returning to the dark years of Martial Law under Marcos.
"I never thought I would see that again. That's the reason why I'm here, I never thought I would be in this position, but when I saw the law in the land died again, I said I must do something about it. It's time to make a stand," Diokno said.
Of the 7 reelectionist senators, only Aquino voted against the martial law extension in Mindanao.
"You have to be a little masochistic to run in this climate…but we need to be there, we need to have people there and make a stand, that vote counts," Aquino said. – Rappler.com