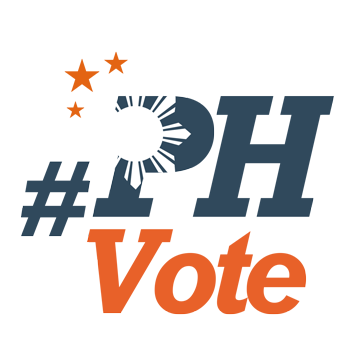 1
Koko Pimentel says 'no need to worry' over China Telecom's entry to PH

MANILA, Philippines – Administration Senator Aquilino Pimentel III on Wednesday, November 14, downplayed concerns over state-owned China Telecom's impending entry into the Philippines.
Mislatel consortium, composed of Dennis Uy's Udenna Corporation and China Telecom, bagged the provisional 3rd telecommunication player status and was the lone consortium to qualify for the bid. Uy is one of President Rodrigo Duterte's friends and top campaign contributors.
Pimentel said there is no need to worry about China Telecom's entry, saying other Philippine telco companies also have foreign partners.
"'Di ba Globe is also Singtel? So ganun lang din po 'yun eh. I think we need a foreign partner who is technically capable. Mahina ang science sa Pilipinas, wala tayong homegrown invention related to telecommunication so we have to partner with foreign company," Pimentel said in Rappler's #TheLeaderIWant interview.
(Isn't Globe also partners with Singtel? That's just the same.... We have weak sciences in the Philippines. We do not have homegrown invention related to telecommunication so we have to partner with foreign company.)
Pimentel called on the public to be "fair" and not judge the provisional 3rd telco player just because of its Chinese partner.
"Huwag tayo magkaroon ng allergic reaction just because the foreign company partnering with Uy happens to be a Chinese company.... Let us also be fair and not be allergic or raise alarm just because the foreign player is Chinese. May foreign player din doon sa kabila eh," Pimentel said.
(Let us not have allergic reaction.... There is also a foreign player on the other side.)
From an initial 10 interested bidders, the race for the 3rd major telco player slot only had 3 contenders in the end, with two of Mislatel's competitors disqualified: Chavit Singson-led Sear Telecom consortium and Philippine Telegraph and Telephone Corporation (PT&T). (READ: Blockbuster to lackluster: #TelcoSerye drama leaves people puzzled)
Sear and PT&T appealed the decision, but the National Telecommunications Commission denied their separate motions for reconsideration.
Other senator-allies of President Rodrigo Duterte backed China Telecom's selection, with Majority Leader Juan Miguel Zubiri saying it is unfair to imply that China Telecom's presence would be a national security concern. Administration Senator Gregorio Honasan II is set to take the helm of the Department of Information and Communications Technology, the agency tasked to supervise the 3rd telco selection.
"I believe China Telecom is a publicly-listed firm in mainland China. The books are open, they are transparent," Zubiri said in a press conference.
Minority senators, however, opposed the entry of China's state-owned company, raising the possibility of another NBN-ZTE deal, the questionable botched national broadband network project of the Arroyo administration. – Rappler.com