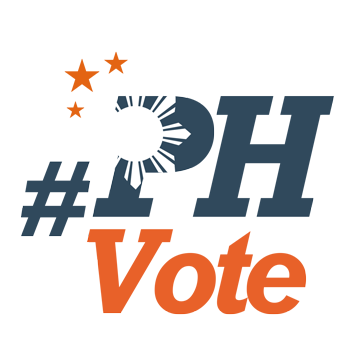 1
43 areas in Davao Region on election watchlist

DAVAO CITY, Philippines – Government security forces on Wednesday, November 21, said they have so far placed 43 areas in the Davao Region (Region XI) on the election watchlist, topped by Compostela Valley province, where communist rebels are known to be still active.
Lieutenant General Benjamin Madrigal, the commander of the Eastern Mindanao Command (Eastmincom), said they closely coordinated with the police in identifying the election watchlist areas (EWAs).
Chief Inspector Jason Baria, the spokesperson of the Southern Mindanao Police Office, said the list was not final, though, and could still be trimmed, depending on the assessment that authorities continuously conduct.
Speaking at the weekly Armed Forces of the Philippines-Philippine National Police Southern Mindanao Press Corps press conference at the Mandaya Hotel, Baria said Compostela Valley had topped the list with all 11 of its towns having areas under the election watchlist, followed by Davao del Sur with 9.
Davao del Norte had 8 areas while Davao City had 7. The young province of Davao Occidental has two areas, while Davao Oriental has 6 EWAs, Baria said.
In Davao del Norte, he said the police listed 20 barangays in Panabo City alone and two barangays in Tagum City. The whole areas of Asuncion, Carmen, Kapalong, New Corella, San Isidro, and Talaingod towns – all in Davao del Norte – were on the EWAs.
Also, Mati City, Lupon, Baganga, Tarragona, and Manay in Davao Oriental are all placed under the EWAs, Baria said.
In Davao Occidental, only Jose Abad Santos and Malita towns had been listed while this city had EWAs in Toril, Tugbok, Calinan, Marilog, Baguio, and Paquibato districts.
But Barias did not say what categories these areas had been listed under.
He only said that in Davao del Sur, the towns of Malalag, Hagonoy, and Padada were listed under Category 1; the towns of Magsaysay, Kiblawan and Matanao were listed under Category 2; and Bansalan, Sta Cruz, and Digos City are under Category 3.
Superintendent Nolasco Bathan, the Southern Mindanao police deputy director, said areas under Category 1 are those that have records of politically-motivated violence due to intense political rivalry. Those under Category 2 have serious armed threats posed by "organized threat groups," such as the New People's Army, the Bangsamoro Independent Freedom Fighters (BIFF), and Abu Sayyaf Group (ASG). Those under Category 3 have both the threats under Category 1 and 2.
Bathan said areas under Category 4 are those affected by intense political rivalry that could trigger violence, presence of private armed groups, and also of more organized groups such as the New People's Army, the ASG, and the BIFF.
He said when an area is listed under Category 4, the Commission on Elections would automatically place it under its control. – Rappler.com