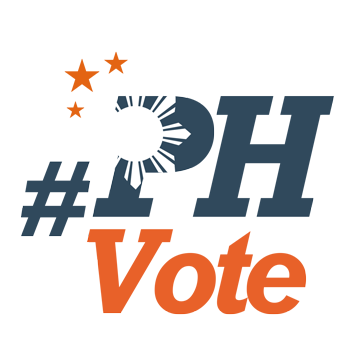 2
Faster justice? Let judges actively investigate facts of case, says Roque

MANILA, Philippines – Former presidential spokesman Harry Roque, former counsel of the families of Maguindanao massacre victims, said if he gets elected to the Senate next year, he would push for a legal system where judges are more proactive in investigating cases under them so that justice is served faster.
Roque made the statement on Friday, November 23, the 9th anniversary of the massacre where 58 persons, including 32 journalists, were killed in an ambush in Maguindanao.
"As part of my legislative agenda, should I be elected to the Senate, I will push for an inquisitorial legal system, where judges actively investigate the facts of the cases," he said.
Roque said that the current justice system in the Philippines is problematic because judges "passively receive evidence" and "act as impartial referees."
He said under the current system, whichever side has more skilled or wily lawyers are more likely to win the case "even if it is not in the interest of justice," and that these lawyers can easily employ delay tactics to get more time to prepare, forcing the judge, and the entire legal proceeding, to wait.
Roque said such problems would not be present in his proposed inquisitorial system.
"Under an inquisitorial system, getting justice would not depend on the skill of the lawyers on either side, but rest just as heavily on the judge as an active inquisitor. Under an inquisitorial system, we would not have judges being forced to wait for the readiness of either party to go to court," said Roque.
In his statement, he also welcomed the Department of Justice' submission of multiple murder case against suspects of the Maguindanao massacre to Quezon City Regional Trial Court Branch 221.
Roque, who had brought the kin of the victims to Malacañang for a personal dialogue with President Rodrigo Duterte, is optimistic that the court will convict the suspects, which include Akmad Ampatuan Sr and Anwar Ampatuan Sr.
"I am confident that the court's verdict will be on our side this time and that the cruel fate the victims suffered will not go unpunished. But while we wait for the ultimate resolution of this case, I urge us to consider a legal system where no one need wait 9 years for justice," said Roque.
The Presidential Task Force on Media Security (PTFoMS) had expected convictions of the two Ampatuans to be handed down this year.
Anwar Ampatuan Sr is the grandson of former Maguindanao governor Andal Ampatuan Sr, the alleged mastermind of the massacre who died in July 2015. Akmad is Andal's son-in-law.
The Maguindanao Massacre on November 23, 2009, is the worst case of election-related violence in the Philippines and the single deadliest attack on media workers. – Rappler.com