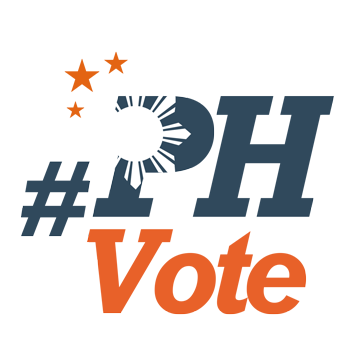 1
LP, Left did not form united opposition Senate slate due to 'basic differences'

MANILA, Philippines – Leftist and human rights lawyer Neri Colmenares would call himself an opposition, yet he is not among the names on the slate of the Opposition Coalition assembled by the Liberal Party (LP) for the 2019 senatorial elections.
Colmenares told Rappler in an interview on Saturday, November 24, that some "basic differences" were not resolved to officially join forces.
"The differences are very basic. Our interpretation of agrarian reform is a very basic difference. Of course, we disagree with the Disbursement Acceleration Program (DAP), so I guess probably it's not very easy for the Liberal Party to resolve that, but I would understand that," said Colmenares, who is left to run a campaign on his own, admitting financial limitations.
Colmenares' Makabayan bloc filed the complaint that indicted LP stalwart former president Benigno Aquino III for usurpation of legislative powers in the DAP case.
Colmenares said there were initial talks between the LP and the Left to join forces for the elections, but both settled to leave it at "openness."
"Both sides we're open, but what's important is many of those in the opposition – not necessarily the leaders, some of the leaders probably – but many of the members are willing to include me in the 8+1. Nagpapasalamat na rin ako (I'm still thankful for that)," Colmenares said.
Left and the LP
There have been visible efforts for the Left and the liberals to form a united opposition, but in the end, the LP launched an 8-man slate from its closer allies like Magdalo and Aksyon Demokratiko.
Things started to appear sour when, during the anti-martial law rallies, only a handful members of umbrella coalition Tindig Pilipinas attended the Left-led rally in Luneta, and even then, only in their personal capacities.
"There's a realization for all of us, whether or not it will bear fruit, that we have commonalities – human rights, (being against) extrajudicial killings, tyranny – and I'm very satisfied with that," Colmenares said.
Colmenares added: "We deliver the blows to the tyrannical polices of President Duterte. Whether we deliver it as one coalition, whether we deliver it separately, for me it doesn't really matter…. President Duterte is a ferocious dictator whose intolerance for dissent is legendary. We need to unite."
Rappler asked Colmenares if the rise of the populist Duterte could be because of some shortcomings from the Left, to which he answered, "It's not really the failure of the Left in that sense, but the failure of past political groups and administrations."
Colmenares said he would run his campaign on the promise to repeal tax reform law to bring down prices of basic goods, abolish contractualization, and raise minimum wage.
Colmenares defended the Left's honeymoon period with Duterte, citing the importance of peace talks with the communists, and believing in the President's campaign promise to stop contractualization.
"Did I take that seriously? Yes. We shouldn't be foolish as to negate that. Two years later, we found out it's all BS on his part," Colmenares said.
Colmenares cited his track record at the House of Representatives, where he pushed to increase social security pensions, and for the enactment of an anti-enforced disappearance law. – Rappler.com