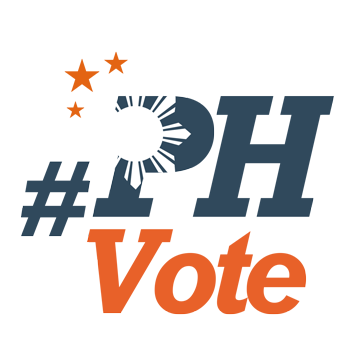 2
Neri Colmenares wants badly to be the first Leftist in the Senate

MANILA, Philippines – The Philippine Left has not had a representative in the Senate since they went mainstream and joined elections post-EDSA in 1987. So Neri Colmenares, their 3-term congressman, wants badly to be the first.
Despite a 20th place finish in the 2016 senatorial elections, and still failing to penetrate the Magic 12 in recent surveys, Colmenares is again trying his luck to win a seat in the Upper House.
And he is doing so without a slate. After initial discussions with the Liberal Party (LP) and its allies, Colmenares was not included in the 8-man Oposisyon Koalisyon, which would have lent him more resources than he can ever afford as an independent candidate.
Colmenares told Rappler that "basic differences" between the Left and the LP held both groups from officially joining forces, but that he is thankful to be the plus one in the so-called 8+1 coalition.
"Our interpretation of agrarian reform is a very basic difference. Of course, we disagree with the Disbursement Acceleration Program (DAP), so I guess probably it's not very easy for the Liberal Party to resolve that, but I would understand that," said Colmenares.
Colmenares' Makabayan bloc filed the complaint that indicted LP stalwart former president Benigno Aquino III for usurpation of legislative powers in the DAP case.
Pro-people
Colmenares said that if elected senator he would immediately go to work to remove excise tax from the Duterte-time Tax Reform for Acceleration and Inclusion (Train) Law.
His colleagues at the Lower House, which he legally represents as chairman of the left-leaning National Union of Peoples' Lawyers (NUPL), have filed a petition before the Supreme Court to declare Train Law unconstitutional for supposedly being anti-poor, and passed without the required quorum.
He said he would aggressively address soaring prices of goods, and fight to increase minimum wage.
"I've already filed this when I was a member of Congress – a bill that will eliminate VAT (Value Added Tax) from electricity, water, and oil. These are inflationary products and the moment you add a regressive tax system like VAT on them, it will increase prices," Colmenares said.
And, of course, Colmenares said it's time to abolish contractualization "walang patumpik-tumpik" (without delays), calling Duterte's early campaign promise to get rid of it as "just BS."
Colmenares also said his track record should speak for itself – from having fought for the increased pension of Social Security System (SSS) contributors while he was at the Lower House to trying to lower electricity prices by taking on Meralco at the Supreme Court.
These are pro-people, pro-masses programs that the Left has always espoused, taking the causes frequently to the streets but not without a slew of name-callings from critics who hate that they are whiny, and always out to complain about the system.
Message not received?
Colmenares' platforms are as relatable to the masses as they can be, but why is he – or the Left – not popular?
"Probably, the message has to reach the people. Dapat malaman ng taong bayan na si Neri Colmenares, ito ang na-file noon at ito ang ipa-file ngayon (The people should know that Neri Colmenares, this is what he filed before and this is what he will file now), and that goes into the issue of resources," said Colmenares, who would openly say that his campaign is cash-strapped.
Colmenares also blames political dynasty, that "politics today is still coupled with big names, with big political clans."
But those circumstances have hardly changed for Colmenares. He still has limited resources, and big-name politicians still dominate the political sphere, with suveys' Magic 12 consisting of famous surnames like Poe, Duterte, Villar, Cayetano, Binay, Angara, Estrada, Marcos, Pimentel, Roxas, Revilla, and Osmeña.

Lines are clearly drawn now
Colmenares thinks that the polarization of the country under President Rodrigo Duterte would work to his advantage this time.
"Ang 'kinaiba, very clear ngayon ang issues under President Duterte (The difference is issues are very clear now under President Rodrigo Duterte). Are you for contractualization or not? Are you for Train or against Train? Are you for extrajudicial killings or against EJK? Candidates have to make their positions known," said Colmenares.
The longtime human rights lawyer would say clearly: he wants to abolish contractualization, he wants to get rid of Train, and he is against EJK.
"Some candidates voted for Train before and they're saying now, Train is bad, so that's a little bit unclear for the voters. I can look people in the eye and say we were against Train right from the start," Colmenares said.
Switching of fates
The Left and the LP have had a very complicated relationship.
During the Aquino administration, the very public and nasty breakup between Anakbayan and Akbayan was caused by the latter's alliance with the former president, when the Left shouldn't fraternize with power.
That switched come 2016 under Duterte, who proclaimed himself as a Leftist president. Members of the Left were appointed to the Duterte Cabinet, a reason previously cited by LP-allied groups why Makabayan is not part of opposition coalition Tindig Pilipinas.
Colmenares cited the Left's honeymoon phase with Duterte and the crucial peace process with communists.
"'Yung peace process malaking bagay 'yun sa marami (The peace process was a big deal to a lot of us). If you can achieve peace, that's a lasting legacy we can leave to the next generation of Filipinos. They were there [in the Cabinet] on the promise of reform and change," said Colmenares.
But it was exactly what it was called – a honeymoon phase. It did not last long.
"Noong klaro na hindi naman maa-achieve ang reform and change, at 'yung peace process definitely hindi naman matutuloy 'yun (When it became clear that reform and change couldn't be achieved, and the peace process definitely would not push through), so I guess that made it clear that President Duterte was not who he promised to be," Colmenares said.
"The fact that Duterte is a tyrant, some people arrived at that conclusion earlier than others, we eventually got there and the others will eventually get there," Colmenares said.
Colmenares added that the opposition forces should be open to the Left just like the LP welcomed the Hyatt 10, or the Cabinet officials of Gloria Macapagal Arroyo who resigned during her corruption-laden rule.
Finding a commonality
"President Duterte is a ferocious dictator whose intolerance for dissent is legendary. We need to unite," said Colmenares, adding that "commonalties," such as the solid stance against killings, more or less bind the Left and the LP together under Duterte even if unofficially.
He added: "We deliver the blows to the tyrannical policies of President Duterte. Whether we deliver it as one coalition, whether we deliver it separately, for me it doesn't really matter, okay na rin kami na nagkaisa kami (we're fine with it as long as we are one in this cause)."
But Colmenares is aware that this joining of forces also means the targets on their backs have just become bigger.
Is he at risk of alienating some of the 16 million who voted for the populist President?
Colmenares said there is one issue he can champion that will diminish people's support for Duterte: "Economics. Naghirap ang buhay natin (the quality of life has worsened), I'll deliver that message. Whether you are pro-Duterte or against Duterte, the fact is lumala ang buhay 'nyo dahil sa Train (the quality of your life worsened because of Train)."
"Even pro-Duterte people will say that's a good one, repeal Train," he said.
Make the Left relevant
Colmenares is counting on social media to help his campaign, but the memes against the Left are not lost on him.
Their critics hate that they supposedly enable laziness, that they teach poor people to be entitled, that they refuse to help elected officials, and, just recently, that they are supposedly so busy hating the Americans that they forgot to stand against the creeping invasion of China.
As if to correct that perception, Colmenares went to the Supreme Court on November 21 to urge the justices to resolve as soon as possible their 2008 petition asking to declare as unconstitutional a tripartite exploration agreement in the West Philippine Sea forged by the Philippines, China, and Vietnam in 2004.
In light of a memorandum of understanding signed by Duterte and Chinese President Xi Jinping in the latter's historic state visit to the Philippines, Colmenares and colleagues told the Supreme Court "it is high time" to rule on the issue.
But these have not seemed to satisfy the trolls.
"Sabi ko sa members namin, or sa mga nakiki-sympathize, sagutin 'nyo [ang criticism], i-explain 'nyo," Colmenares said. (I told our members, or those who sympathize with us, answer the criticisms, explain the issue to them.)
He even found a Leftist spin to the theory that engaging the trolls just increases their value to whoever hired them: "Babayaran sila? Eh di distribution of wealth. Pahirapan mo 'yung nagbabayad sa troll (They will get paid? That's still distribution of wealth. Let's bleed their employers dry)."
"But, you know, ang talagang panagot sa troll at sa lahat ng nagdi-disagree sa 'yo? 'Yung track record (But you know what's the best way to answer a troll and all those who disagree with you? Your track record). Every politician can now say I'm against Train, I'm actually for workers, I'm actually for higher wages – [campaign] platform is actually very easy to compose – but what would differentiate me from others? Track record," he said.
The value of winning
And so Colmenares – once a loser in the Senate race, the one left behind by the Oposisyon Koalisyon, whose name many do not know – is very confident to say, "Been there, done that. 'Pinapangako ng iba, ginawa ko na (What others are only promising now, I have already done)."
"Is there a need for a progressive member of the Senate? A senator who will say contractualization is wrong, and I don't care if big business will not support me? A senator who will say P750 should be the minimum wage across the country? It's a need," Colmenares said.
But politics is a numbers game. Good measures would not pass without votes.
Colmenares said he is reasonable. For example he said he may be open to adjusting the minimum wage, or the pension hike for SSS. However, he said there are things that are non-negotiables.
One is human rights and the pitfalls of martial law – he was a former political prisoner at the age of 18, fighting the Marcos martial law.
The other is abolishing contractualization. He said that in this issue there are no ifs, no buts, and no in-betweens; regularization should be the norm, he said, not the exemption.
"Gusto ko bang manalo? Of course gusto kong manalo sa Senado, pero may hangganan ang pagnanais na manalo. Ang tama ay tama, at ang mali ay mali, and that is why I can say I can change the discourse of the Senate if I get there." (Do I want to win? Of course I want to win a Senate seat, but the desire to win has its limits. What is right is right, and what is wrong is wrong.) – Rappler.com