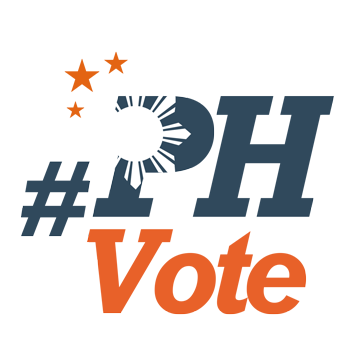 1
Duterte's NPA death squad will target the poor – opposition

MANILA, Philippines – Oposisyon Koalisyon's senatorial candidates slammed on Wednesday, November 28, President Rodrigo Duterte's pronouncement that he would create death squads against communist rebels, saying it's another policy which will target to kill the poor.
Duterte told soldiers Tuesday night, November 27, that he would be creating "sparrow units" to crack down on the New Peoples' Army (NPA), the guerilla arm of the Communist Party of the Philippines (CPP).
He said he would "match their talent for assassinating people."
His death squads, he said, would "look for no one but those people hanging about, suspecting an NPA and they will attack them. Just get one or two, identify them, 'That one, sir, he's one of us,' that's good enough. I will match their talent for assassinating people. They'll have arms, for sure," he said in a mix of English and Filipino.
Peace talks is the only solution: Human rights lawyer Erin Tañada said even bystanders may be killed by the hit squad.
"We can already see the poor communities being the targets of these squads," Tañada said in a statement on Wednesday.
Chel Diokno, also a human rights lawyer, compared having the administration hit squad to the war on drugs, whose constitutionality he challenged before the Supreme Court. The petition is still pending.
"The people who were victims of the war on drugs are the poorest of the poor and that is really disturbing because if this new death squads are unleashed, then most likely it will be the poorest of the poor again who suffer," Diokno said.
Both Diokno and another opposition candidate, Gary Alejano, said the only solution would be to resume the peace talks with the communists.
"The only lasting solution I see is to go to the negotiating table and hammer out an agreement with the other side," Diokno said.
Alejano, a former Marine captain and therefore would be naturally wary towards communists, said, "This does not help in bringing the CPP, NPA, and NDF (National Democratic Front) back to he negotiating table."
He added: "It will create more violence which will weaken our justice system. Killings wont address insurgency in the country."
Duterte will use huge intelligence fund: Defense Secretary Delfin Lorenzana said on Wednesday he would implement Duterte's order "as soon as possible," and that the unit would be called the "Anti-Sparrow Unit."
Lorenzana said the military would be careful about the rules and procedures, in such a way that no operative can act without the green light of a higher-up "after careful and thorough vetting."
Vetting would require intelligence work, and the Duterte administration has a lot of intelligence funds.
The Duterte administration was allotted P2.5 billion in confidential and intelligence funds in 2017, a 250% increase from the previous year, which the budget department said "would be used" to fight criminality and corruption.
Senator Panfilo Lacson has called for a tougher scrutiny of the intel funds, as groups led by the likes of Diokno seek to prove in the Supreme Court that alleged drug personalities were killed with impunity. – with a report from Jazmin Tremblay/Rappler.com