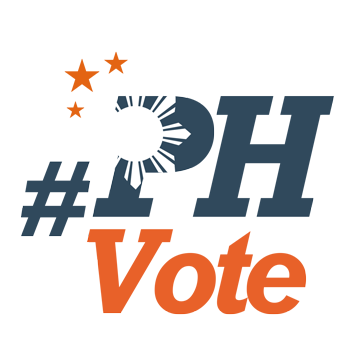 1
Enrile, Osmeña back China oil deal; Alejano says it's a trap

MANILA, Philippines – Former senators Juan Ponce Enrile and Sergio Osmeña III supported the recent oil deal between the Philippines and China, but Magdalo Representative Gary Alejano disagreed, calling the memorandum of understanding (MOU) a trap.
The 3 senatorial aspirants were asked during CNN Philippines' senatorial forum on Sunday, December 2: "Should the Philippines partner with China and conduct joint oil and gas exploration in the West Philippine Sea?"
Here are their answers:
Gary Alejano, Magdalo representative:
The former Marine captain and mutineer does not agree with MOU. He reiterated his previous stance that the oil and gas development deal weakens the Philippines' victory in a Hague tribunal, which ruled that the West Philippine Sea belongs to the Philippines.
"I don't agree that we should have a joint exploration with China. Let us all remember every relationship with China right now, whether political or economic, lahat ito ay may koneksyon sa West Philippine Sea (all of this is connected to the West Philippine Sea)," said Alejano.
"Tayo papasukin muna, kaibigan tayo, pauutangin tayo. Pagdating ng araw na 'di natin kayang bayarin ang utang, baka West Philippine Sea ang ipambayad," he added.
(They are going to enter our country, befriend us, give us loan. When the day comes that we're unable to pay for our debts, maybe the West Philippine Sea would become the payment.)
Juan Ponce Enrile, former Senate president:
Enirle, former defense minister of the late dictator Ferdinand Marcos, said the Philippines has no choice but take the diplomatic route with China. He said the Philippines and China can settle on the details of the agreement to make sure it benefits the Filipino people.
"What's the difference between allowing Shell to enter into a contract for the exploration of oil and natural gas in the West Philippine Sea against China doing it for us? It all depends upon the terms and conditions of the agreement that we can work out with China. Second, China is a reality for us. We cannot ignore it," said Enrile.
"Our geography tells us that we cannot transfer our lands somewhere else so that we can ignore the incursions from China in our region. So we only have two options on this matter: either we use diplomacy, talk to China, or we use force," he added.
Enrile then pointed to the lack of military power the Philippines has should China declare war upon it.
"What force do we have to deal with China? We do not have [any]. The only option available to us is to talk to China since they are willing to talk to us," he said.
Sergio "Serge" Osmeña III, former senator:
Osmeña, who is hoping for a Senate comeback after his loss in 2016, supports a 60-40 deal with China, with the Philippines getting the upper hand in the contract.
"I agree that we should go into a co-exploration agreement with China, but the split there should be 60-40 in our favor, because we own the land. So if it's 60-40 in our favor, then let's do it, co-exploration with China," said Osmeña.
He then said he is "bothered" that China has a seismic ship while the Philippines does not have any. Osmeña said this is precisely why having a 60-40 joint exploration scheme with China is most ideal for him.
"So if that seismic ship is Chinese, and the letters are all Chinese, 'di nila sasabihin sa akin kung ano ang nangyayari (they won't tell us what is happening). So we have to use a seismic ship from a 3rd country – England, Australia, or the United States – so that they will be able to tell us what they found. But if China agrees to 60-40, by all means, let's do it," said Osmeña. – Rappler.com