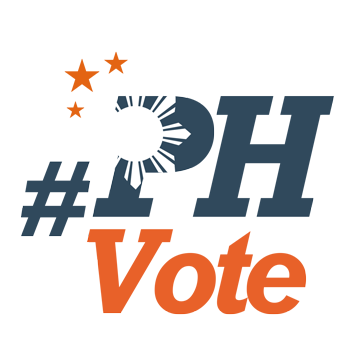 1
Enrile: No justifiable reason to declare nationwide martial law

MANILA, Philippines – Former senator Juan Ponce Enrile said on Sunday, December 2, that there is no "justifiable reason" to declare a nationwide martial law.
"There's no justifiable reason to declare martial law over the country. Because the police and the military are capable enough to maintain order," Enrile said on Sunday during CNN Philippines' senatorial forum. Enrile is running for the Senate in the May 2019 polls.
A student journalist from the audience asked the 8 candidate-participants whether they were in favor of extending martial law in Mindanao, or declaring it in other parts of the country.
Enrile, who earlier got flak for the false claim that no one was illegally arrested during the Martial Law regime of the late dictator Ferdinand Marcos, also said: "Kung wala na pong labanan sa Mindanao, at wala nang... there's no more threat to the peace and order in that area, there's no need to extend martial law."
(If there's no more war in Mindanao, and there's no more threat to the peace and order in that area, there is no need to extend martial law.)
The 94-year-old Enrile, an administration ally, earlier supported President Rodrigo Duterte's martial law in Mindanao and its re-extension for 2018.
Before Enrile was able to answer the question, he was heckled by people from the crowd who chanted: "Never Again! Never Again! Never Again to Martial Law!"
Enrile, who was defense minister of the late strongman Ferdinand Marcos, was the architect and implementer of the nearly 10-year martial rule marked as one of the darkest era in Philippine history.
He was a senator for 4 terms, covering 1987 to 1992, 1995 to 2001, and 2004 to 2016.
Enrile faces plunder and graft charges over the pork barrel scam, after he was accused of pocketing P172 million in commissions when he allowed P345 million of his Priority Development Assistance Fund to be diverted to fake non-governmental organizations. Enrile was granted bail in 2015.
Re-extension plans
Duterte's former police chief, retired general Ronald "Bato" Dela Rosa claimed in the same forum that another extension is far from the President's mind.
"Ako'y nagtataka, bakit natin pinipilit na mag extend ang martial law eh hindi man iniisip ng presidente yan. Wala man sa isip nya na mag extend sa martial law," Dela Rosa said.
(I'm wondering, why are people insisting that there would be an extension of martial law when the President isn't even thinking about it. Extending martial law is far from his mind.)
The police and the military have in fact already recommended another extension of martial law. According to Defense Secretary Delfin Lorenzana, Duterte asked the uniformed personnel to consult with Mindanaoans first before they make their final recommendation to him.
The Armed Forces of the Philippines (AFP) recently released a list of two governors and 8 mayors from Mindanao who favor yet another extension of martial law.
Chief Presidential Legal Counsel Salvador Panelo had also earlier said: "If it is helping the population and the population is not even opposing it, so to my mind there is a need to extend it."
The Supreme Court decision upholding the constitutionality of martial law in Mindanao allows Duterte to declare it nationwide.
Duterte's political adviser and senatorial bet Francis Tolentino defers to this logic – that whatever Duterte thinks is best would be best.
"I have to see the reasons, the rationale, behind the proposed extension but basing it on media reports, we have recent skirmishes in region 11, region 9. That perhaps, again as I mentioned a while ago, only the commander-in-chief has access to confidential intelligence information," said Tolentino.
Liberal Party bets Gary Alejano, Bam Aquino and Chel Diokno all said they oppose both a re-extension and a nationwide martial law.
Alejano said continuing martial law would decrease investor confidence in the country.
"Tatamaan ang ating ekonomiya, kasi wala namang mag iinvest sa isang lugar na unstable, uncertain, and unpredictable," Alejano said.
(It would hit our economy, because no one would invest in a place that's unstable, uncertain and unpredictable.)– Rappler.com