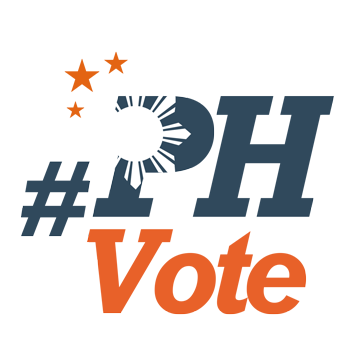 1
Priority bills of Senate bets cover death penalty, tax suspension

MANILA, Philippines – Eight senatorial hopefuls, including administration and opposition bets, disclosed the first bills they will file should they win a seat at the Senate in 2019.
Several aspirants are planning to legislate measures focused on addressing issues in the criminal justice system, while others believe creating new departments would make government service easier.
Here are the priority measures of 8 senatorial bets who joined CNN Philippines' senatorial forum on Sunday, December 2:
Senator JV Ejercito
Priority bill: Infrastructure development, transportation modernization
If he is reelected, Ejercito said he would continue pushing for his advocacy on infrastrcture development and transport modernization.
"I would like to pursue this because, again, we cannot wait any longer. We are 30 years behind in terms of infrastructure development. So for us to be able to stimulate economic growth, for us to reach our full economic potential, we really have to do it now," he said.
Chel Diokno, human rights lawyer
Priority bill: Amending the Witness Protection, Security and Benefit Act
Diokno hopes to strengthen Republic Act 6981, which allows witnesses who have knowledge or information about a crime and are willing to testify to be admitted under the Witness Protection Program (WPP) of the Department of Justice.
The Free Legal Assistance Group chairperson said the law as it stands does not guarantee that witnesses will be able to testify at the soonest possible time. The long waiting time discourages witnesses from speaking up later on. (READ: Chel Diokno on running for senator: 'Fight the fear')
"They spend days, months, years in the Witness Protection Program. They're given safe houses. They're given financial assistance, security. But it's like they're the ones in jail while those who commit the crimes, those who are guilty of corruption are out there, free," said Diokno.
He proposes for the law to be amended so witnesses will be given time to testify within 6 months after they are admitted into the WPP. The testimony would then be used during the trial, regardless if it would be held 5 or 10 years later.
Ronald dela Rosa, former Philippine National Police chief
Priority bill: Death penalty for drug convicts
The former top cop of the Philippines said he would file a bill reviving the death penalty for drug-related crimes. He said reimposing the capital punishment would lead to "deterrence." (READ: An eye for an eye: Can the death penalty bring justice to victims?)
"When you come to a crossroads on choosing which life you are going to save, itong buhay ba ng thousands na Pilipino na kabataan o itong buhay nitong isang Chinese drug lord, na sumisira sa kabuhayan ng mga libo-libong mga kabataan? Pumila ka! Pumili ka kung kaninong buhay ang ise-save mo. Ako talaga, ise-save ko 'tong kabataan at itong drug lord eh talagang finish na 'yan, 'di ba?" said Dela Rosa.
(When you reach a crossroads on choosing which life you are going to save, which one would you pick: the lives of thousands of Filipino youth or the life of one Chinese drug lord who destroys the lives of thousands of young Filipinos? Choose! Choose which life you will save. For me, I will really save the youth, and this drug lord will be truly finished, right?)
The House of Representatives already passed a similar measure on 3rd and final reading, but the bill remains pending at the Senate.
Senator Paolo Benigno Aquino IV
Priority bill: Addressing job mismatch for graduating students
Aquino said he will continue championing reforms in education should he be reelected senator.
One of the principal authors of the free tuition law, Aquino said the next step is to address the issue of job mismatch among graduating students .
"Ito po 'yong gagawin nating pet bill for the 18th Congress, kung pagpalain po tayo: 'yong pagsigurado na ang bawat graduate natin, both at the Grade 12 and at the 4th year [college] level, mas madali po 'yong proseso ng paghahanap ng trabaho," said Aquino.
(This is going to be my pet bill in the 18th Congress if I become fortunate enough to win: ensuring that every graduate, from both Grade 12 and the 4th year college level, would go through an easier process in getting a job.)
"Ibig sabihin diyan, 'yong job mismatch, mas liliit. Academics [to] industry linkage, mas magiging maganda. Magkakaroon po ng trabaho centers 'yong ating K to 12, our grade 12, and our 4th year college student," he added.
(That means job mismatch will be lessened. The academics to industry linkage will be improved. Our K to 12, our Grade 12 and our 4th year college students will have job centers.)
Gary Alejano, Magdalo representative
Priority bill: Department of Maritime and Oceanic Affairs
The mutineer turned congressman believes that having an entirely new Department of Maritime and Oceanic Affiars will help harmonize the country's policies on its waters, especially on the issue over the West Philippine Sea and China's militarization of these waters.
"Kailangan ng harmonized policy because it will entail strategy sa ating katubigan. We're an archipelagic nation, a maritime nation, dahil pagkain din po ito. 'Di natin nagagamit ang resources mula sa karagatan, pati na 'yong strategic mineral resources, gas and oil," said Alejano.
(We need a harmonized policy because it will entail strategy over our waters. We're an archipelagic nation, a maritime nation, and this is a source of food for us. But we do not get to use our own resources, even our strategic mineral resources, gas, and oil.)
"Pati na rin 'yong pag-exploit ng Benham Rise, pati stratehiya natin sa West Philippine Sea – lahat mako-cover lahat 'yan pag meron tayong department on oceanic affairs," he added. (READ: Oil and gas deal in West PH Sea 'victory for 'bully' China – Alejano)
(Even the exploitation of Benham Rise, our strategy over the West Philippine Sea – all of these will be covered if we have a department on oceanic affairs.)
The lawmaker has been a staunch critic of President Rodrigo Duterte's downplaying of the Philippine victory against China in a Hague ruling over the West Philippine Sea. Duterte has set it aside in favor of getting grants and loans from China.
Juan Ponce Enrile, former Senate president
Priority bill: Repealing taxes
Should Filipinos elect him to the Senate once again, Enrile said he would prioritize repealing the taxes recently imposed by the government. This would likely include The Tax Reform for Acceleration and Inclusion Act, which has been drawing flak for being "anti-poor." (READ: EXPLAINER: How the tax reform law affects Filipino consumers)
"Simple lang ako eh. 'Pag ako ay sinuwerte na makabalik sa Senado, unang gagawin ko, rerebisahin ko lahat ng mga pinataw nilang buwis sa taumbayan," said Enrile.
(I'm just simple. If I'm lucky enough to be able to return to the Senate, the first thing I will do is to revise all the taxes they imposed on the people.)
He then went on to discuss 4 other areas he wants to address, including weak communication signals in far-flung provinces, perennial issues on government housing projects, the "weak" flow of foreign investments, and the "slow" processing of government documents.
Sergio "Serge" Osmeña III, former senator
Priority bill: Lowering price of rice
Osmeña, who is hoping for a Senate comeback in 2019, said that he would push to bring down the price of rice to about P30. He would also file a bill that would lower the tariff or tax on rice from 30% to 10%.
The former senator then said the second bill he would file is one that would revive the coconut industry in the Philippines.
"We do have to redo the coconut industry here because our trees are senior citizens trees. They're 75 to 100 years old, so mababa na 'yong kita nila (so they bring in fewer profits). So we have to replant. But that P100 million that's in the coconut fund, that's supposed to be spent over 10, 20 years. No, we have to spend that in 5 years so we can replant the coconut," said Osmeña.
He said his 3rd priority measure would seek to provide P15 to P20 billion a year to the Technical Education and Skills Development Authority so that it would be able to address the issue of job mismatch for technical-vocational students.
Francis Tolentino, presidential political advisor
Priority bill: Philippine Reconstruction Department
The political advisor to President Rodrigo Duterte said there is a need to create an entirely new department focused on reconstruction and rehabilitation efforts for both natural and man-made disasters.
"Sa mga karanasan ko po sa kalamidad, sakuna, nakikita ko po katulad sa Marawi kanina, kailangan natin ng mabilis na pagbangon ng ating komunidad (In my experience during calamities, I can see that there is a need for a fast recovery in communities, like Marawi). We need to establish that Philippine reconstruction agency, an agency solely dedicated to the rehabilitation of a community affected by a natural or man-made calamity," said Tolentino.
He also wants to create a Department of Water Resources that will ensure that Filipinos will have access to clean, potable water.
"Nine million Filipinos do not have access to potable, safe drinking water in their households. Kailangan nating magkaroon ng isang bukod na kagawaran, Department of Water Resources Management. Pagsama-samahin na 'po 'yong trabaho ng lupa, natural water resources board, para ang mga Pilipino, ang mga bata' di magkaroon ng sakit: diarrhea, typhoid, fever, at maraming pang iba," he said.
(Nine million Filipinos do not have access to potable, safe drinking water in their households. We need a separate Department of Water Resources Management. It would consolidate powers over our land and natural water resources boards, so that Filipinos will not get illnesses like diarrhea, typhoid, fever, and many others.)
Tolentino also wants to establish an agricultural export processing zone to help support Filipino farmers. – Rappler.com