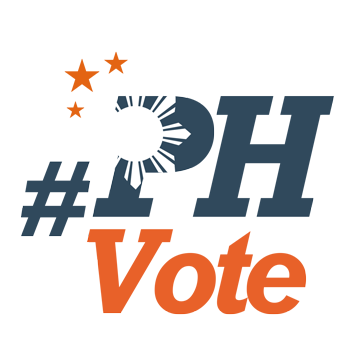 1
New social media campaign rules won't limit freedom of expression, says Comelec

MANILA, Philippines – New guidelines eyed to limit the spending of social media campaigns during elections will not limit candidates' right to freedom of expression, Commission on Elections (Comelec) Spokesperson James Jimenez said on Thursday, December 6.
Jimenez was responding to claims that the guidelines it has yet to issue would regulate the content of candidates' social media posts. He said this was a "mistaken notion" of what the Comelec intends to do, which was to monitor the candidates' spending as part of its rules on limiting campaign expenditures.
"They (guidelines) do not limit your right to speak out and express yourself, it may just cause you to be more forthright with how much you're spending when creating that content," Jimenez told Rappler in a phone call.
He added, "It's not about content itself. Wala kaming pakialam sa laman kung 'di yung cost ng material na pinopost (We don't have concerns over what is in the post, but the cost the material posted)."
In a statement Thursday, veteran election lawyer and Senate hopeful Romulo Macalintal urged the Comelec to "find a balance" in regulating social media and protecting the freedom of expression.
Macalintal said social media was a platform that could level the playing field for candidates who are cash-strapped and have less funds for advertisements on television, radio, and newspapers.
"The Comelec should first study if an amendment to the Fair Elections Act before it pushes through with its plan to issue a regulation regarding the use of social media for campaigning," Macalintal said.
But Jimenez clarified the Comelec will not limit the ability to post online, only the money that goes into creating content.
"There are specific costs involved and if you won't regulate that it can be an area where you spend a lot of money and don't report that," he said.
What Comelec wants to regulate: There are 3 areas of spending for social media campaigns that the Comelec wants to monitor, according to Jimenez. (READ: Can candidates spend like crazy on campaigns?)
1. Cost of production of content
This pertains to the expenses behind creating material for candidates to post online. For instance, if a candidate were to post a video, Comelec will take into account how much was spent to create the video.
2. Boosting posts

"Boosting" a post on social media is usually done to reach target audiences or individuals who may not otherwise be exposed to a page's posts. Each boost requires spending an amount of money.
"If you can do that as private individuals and as a business, you can imagine that kind of industrial scale for elections," Jimenez said.
Jimenez said the Comelec would consider these as similar to expenses needed for ads in publications or television.
3. The use of "social media operatives, specialists" or troll farms
The last aspect of social media the Comelec wants to monitor is a candidate's use of "social media specialists" or "troll farms."
"We saw in 2016 [elections] how that has been a very effective means of campaigning…. There is some information that indicates that. Despite the official denials, the fact is the practice is engaged in and if thats the truth then it's something worth looking into," Jimenez said. (READ: Propaganda war: Weaponizing the internet)
Jimenez said problems the Comelec already foresees here include defining what counts as a troll farm and who may be considered a social media specialist. Challenges also include verifying payment given to individuals involved as well as candidates' disclosure when using such methods of campaigning.
Despite this, Jimenez said the Comelec was "very willing" to look into it for the upcoming 2019 elections. – Rappler.com